A political context larger than that of films themselves swept Iran's "The Salesman" into the limelight and effectively solidified its win in the best foreign language category at the Oscars on Sunday. Iranian astronaut Anousheh Ansari accepted the award on behalf of director Asghar Farhadi, who was absent from the ceremony in protest of Donald Trump's travel ban.
"I'm sorry I'm not with you tonight," Ansari read in a statement. "My absence is out of respect for the people of my country and those of other six nations who have been disrespected by the inhumane law that bans entry of immigrants to the U.S."
Firouz Naderi, a former NASA director, and an Iranian, stood beside Ansari as she read Farhadi's words.
Best Looks From the 2017 Oscars Red Carpet
It's the second Oscar for director Farhadi, and Iran, who previously won in the same category for "A Separation" in 2012, but the context surrounding this win is stunningly different.
Farhadi's film, about a couple performing Arthur Miller's "Death of a Salesman," was barely even in the conversation a few months ago, overshadowed by Maren Ade's popular German comedy "Toni Erdmann," but became a rallying cry for immigrant rights after President Donald Trump's seven country travel ban.
The ban not only led to Farhadi announcing that he would not attend the awards in protest of the ban, targeted toward predominantly Muslim countries, including Iran, but also to an unprecedented show of solidary between the six nominated directors in the foreign language category. Two days before the Oscars, the six directors issued a joint statement decrying the climate of "fanaticism" in the United States. They said that no matter who won, the award would be dedicated to people working to foster "unity and understanding."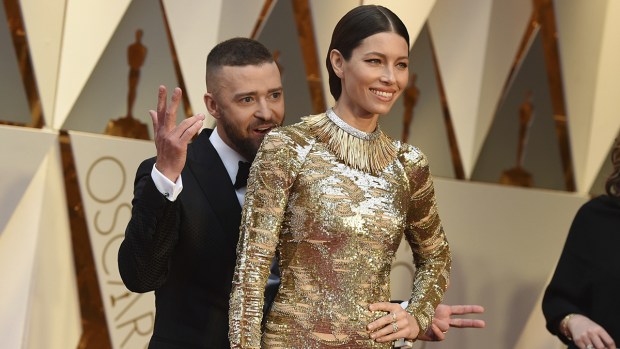 Oscars Couples From the 2017 Red Carpet
"Dividing the world into 'us' and 'enemies' categories creates fear," Ansari continued in Farhadi's statement, which concluded with a passionate defense of the power of film to create empathy "between us and others, an empathy that we need today."
"The Salesman" won over the early favorite, "Toni Erdmann," which in already in the early stages of development for an English language remake starring Jack Nicholson and Kristen Wii, Sweden's "A Man Called Ove," Denmark's "Land of Mine," and Australia's "Tanna."