In the world of Hollywood, Grant Heslov's got a pretty good gig: he's George Clooney's wingman.
Heslov's been close friends with Clooney since their days shooting hoops in between auditions as up-and-coming actors (Heslov didn't do too shabby, with supporting roles in films like "True Lies," "Enemy of the State" and "The Scorpion King"), and when his pal eventually got the juice to get his own creative projects off the ground, Heslov shifted into a role as writer-producer, helping Clooney craft the screenplays for "Good Night and Good Luck" and the recent "Ides of March," as well as directing the Clooney-starring "Men Who Stare At Goats."
Heslov tells PopcornBiz that he and Clooney have a back-and-forth writing process, tossing ideas around like they did the basketball. "We really kick the story around and bounce stuff off and we sort of hit our heads against the wall," he says of their approach. "And then it just depends on who has an affinity for a certain piece, so there is no real set way. It's not like I write a scene and then he writes a scene and then we meet and talk about it. We sit in the same room. We write the scenes together. We knock it around. We'll read it overnight. We'll come back in and say, 'This doesn't work.' It's just sort of really collaborative."
Despite the usual early struggles and setbacks as they launched their Hollywood careers, Heslov says neither one of them was ever ready to drop out and find a more stable career. "I don't think that George ever got very close to it, but I had a day job – I was more than close," says Heslov. "I went to USC and studied theater. When I was in college I got a television series as an actor, but then I graduated from college and then I didn't work for two years. I worked at a limousine company for a few years and then I worked some more, but it was sporadic – It was like guest-starring stuff you'd get. Then I bought editing equipment and I started editing actor's demo reels, and that's sort of how I learned a lot about filmmaking. Because not only was I just editing stuff, I was also re-editing, because people want the be the main thing in the scene. Then I started editing some short films. I edited Paul Thomas Anderson's first short film in my apartment. It turned into a nice little company, actually, and I ended up selling it. That was my day job, but then I finally got to a point where the acting had taken over."
Heslov says that of their old gang of friends from the early 90s salad days "everybody has made it – but not everybody has made it in show business. Some of them decided that it wasn't for them. A couple of guys never were in show business and so that wasn't an issue, but everyone has sort of come to a good place, sort of found their niche and where they're supposed to be and we're all still buddies. [Actor] Richard Kind was one of our buddies and obviously he's done well. He has a part in 'Argo' and is really funny in it."
"Argo" is the next film from Heslov and Clooney's Smokehouse Pictures, a bizarre true-life story set during the 1979 hostage crisis in Iran, in which CIA uses a fake Hollywood movie shoot to enter Tehran and try to smuggle out a small group of Americans hiding out at the Canadian embassy. The film stars and is directed by another multi-hyphenate: Ben Affleck.
"Somebody in my company brought me article that was in 'Details' Magazine. I read it and I said, 'This would make a fantastic film. Let's get the option,'" says Heslov. "Then we hired this guy [Chris Terrio] to write it, who really hadn't written much, and he wrote a fantastic script. George and I were going to make it. Neither one of us was going to direct it. We were going to find a director, and maybe George was going to be in it, depending on who the director was. And while we were making 'Ides of March' we got a call from the studio saying that Ben Affleck had read it and was really interested in directing it and possibly being in it. We said, 'That sounds really interesting,' because we thought that his last film ("The Town") was great. So George and I got on the phone with Ben and we had a long talk and talked about it and decided, 'Yeah, you should do it.' It's cool. We just finished our fifth week of shooting."
"The Descendants"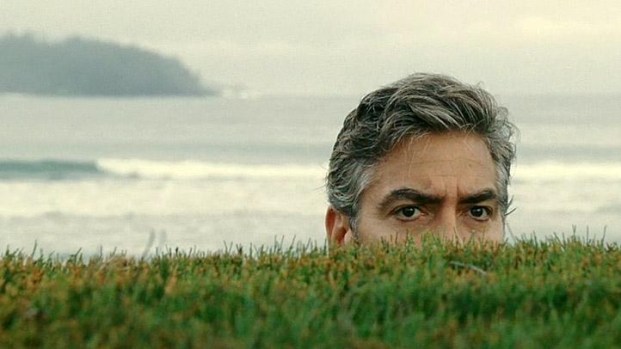 As an intriguing side-note, the real-life CIA hired comic book artist Jack Kirby – co-creator of Captain America, Thor, the Fantastic Four and countless more characters – to create a series of storyboards and conceptual designs that helped sell the illusion that a real movie was going to be made. "Jack Kirby is in it, yeah – not the Jack Kirby, but yes, " says Heslov. "It's a small part, but the storyboards play a significant role in the piece. We've actually shot the Jack Kirby stuff already with Michael Parks. He's like in every Quentin Tarantino movie and he was a big star when he was younger."
Heslov says that, no matter their creative successes or failures, he and Clooney always agree on a very simple philosophy: "I know that I can speak for George in this, too: we want to make films where when we are old and sitting at the Farmer's Market having breakfast that we can look back on and say, 'Wow. We made some films that we're proud of,'" he says. "''Some of them that people got and some of them people didn't get, but they're the films that we wanted to make.' I think that's it. I hope that we can make a difference within our unions and within the things that are important to us in our town."