Designers Cut Back on Fashion Week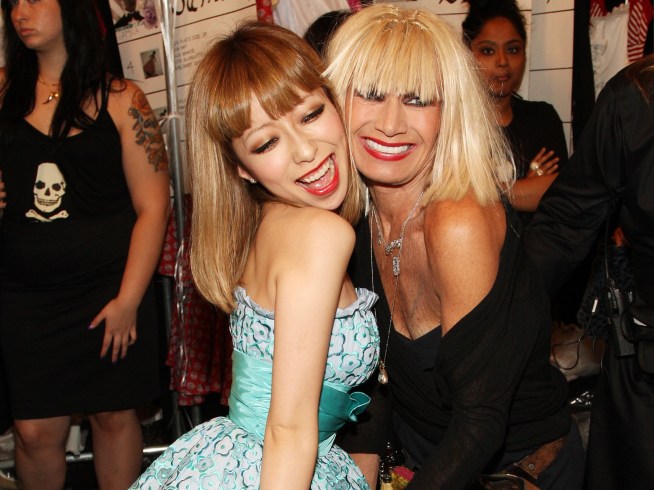 Bryan Bedder/Getty Images for IMG
Designer Betsey Johnson poses with a guest backstage at the Betsey Johnson Spring 2009 fashion show.
In yet another signal of what will most likely be a depressing first quarter of 2009, two major designers have already announced plans to cut back on their fashion week presentations in New York. Carmen Marc Valvo, who's been showing his collections of glamorous eveningwear (along with sassy swimwear) for a decade, has decided that the high cost of putting on a show this winter—most cost more than $100,000 to put on—just ain't worth it. From the WSJ: "'Stores are cutting back on sending buyers to the shows, there's less and less press coming,'" says Mr. Pulice [the designer's VP of Communications], who noted that the designer's September fashion show drew 25% fewer retail buyers and press than usual."
Even more panic-inducing, the bright-haired, cartwheeling runway diva Betsey Johnson will also be absent from next year's festivities. Are things really that bad? Betsey! On the one hand, perhaps it's high time that designers realized that the vast majority of the butts in those Bryant Park tent seats belong to rich folks and wannabe celebutantes—not actual fashion editors and buyers; But on the other, fashion week without the shameless pomp and circumstance certainly won't be the same.