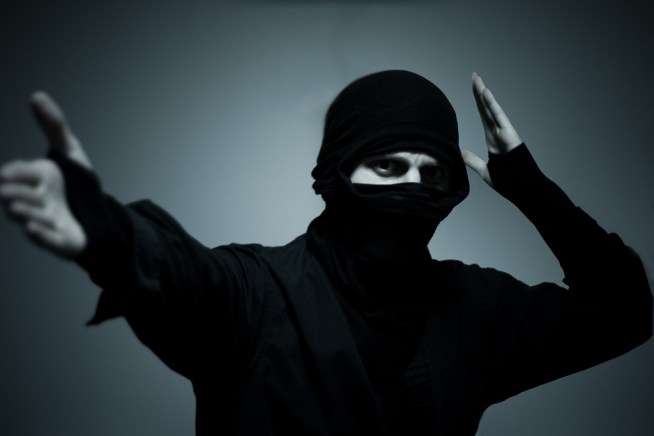 Joey Gannon
One would hope the El Sobrante Police Department has dispatched a team of deadly pirates to apprehend thieves dressed as ninjas.
The world has seen the rise of Somali pirates, but should be start being wary of East Bay ninjas, too?
Seems a Domino's Pizza franchise in El Sobrante was robbed last night by a pair of assailants wearing "ninja" masks.
And wielding what appeared to the employees as "a very non-ninja cut-down shotgun."
But of course they weren't ninjas with real, ultimate power.
If you've seen an actual ninja, it's already too late -- just ask a ninja.
The masked bandits made off with some cash, but knew better than to steal any of the food sold by Domino's masquerading as "pizza."
Photo by Joey Gannon.