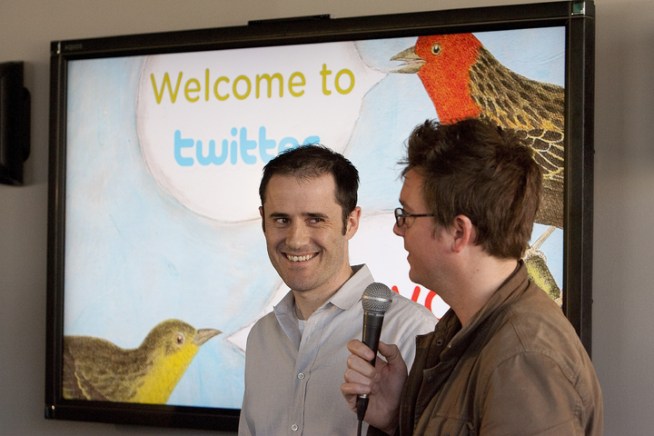 Getty Images
Twitter hopes to change the fact that they've proven better at staging press events than making money.
By winter, Twitter hopes to start making money by charging business users for special features, including tools to report what customers are saying about a company online.
The company also has plans to hire another 35 employees, bringing the total at the company to 100.
Cofounder Biz Stone boasted that the site has reached over 20 million users at an event in Mexico City.
However, estimates put the number of people who are actually still using the service since signing up at less than half that.
In order to get users to stick around, the company will begin using location information and topic tracking to better match users with each other.
The hope being that if you find somebody nearby who shares your interests, you'll continue tweeting.
Jackson West certainly doesn't use Twitter in the same ways since signing up back in 2006.