"Spider-Man" Actor Hurt During Peter Parker Debut
It's the latest in a series of accidents that have left actors hurt or hospitalized
Thursday, Nov 10, 2011 | Updated 10:11 PM EDT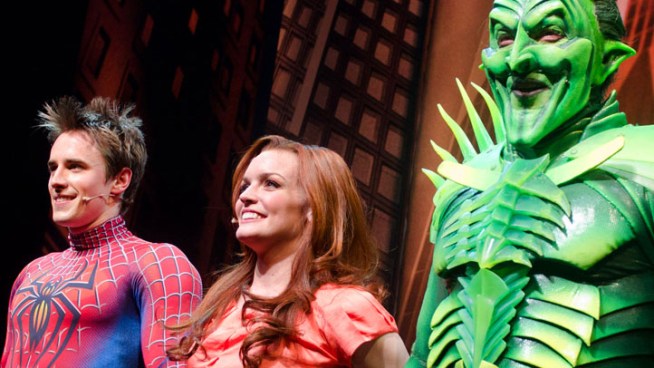 AP
Reeve Carney, pictured here, plays the title role in "Spider-Man: Turn Off the Dark" during primetime performances. Matthew James Thomas had just stepped into the role for the matinee performances.
An actor making his Broadway debut as Peter Parker during matinees of "Spider-Man: Turn Off the Dark" has been injured during a performance but is expected to return to fly again.
Matthew James Thomas was rushed to a hospital after being hurt offstage during Act 2 on Wednesday afternoon. Show spokesman Rick Miramontez said Thursday he'll be back for his next scheduled performance Saturday.
Reeve Carney plays Peter Parker during the week's other six shows. He was at the theater and finished the performance. Details about Thomas' injury weren't immediately released.
Thomas' injury was first reported by the New York Post.
It was just the latest in a series of accidents that have left several actors in the stunt-heavy $75 million show hurt or hospitalized.