Paul McCartney's Bride Steps Down from MTA
She has served on the board since 2001.
Wednesday, Jan 25, 2012 | Updated 12:31 PM EDT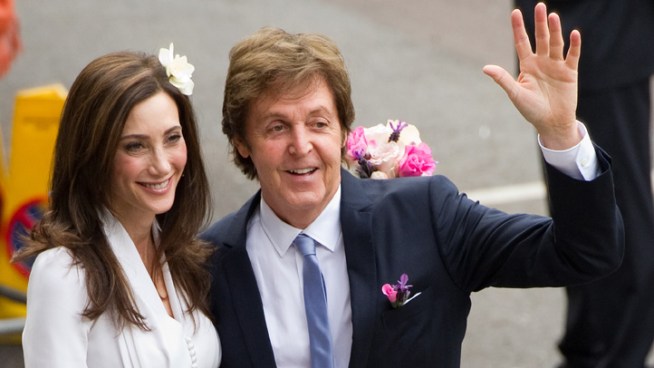 AFP/Getty Images
Sir Paul McCartney and Nancy Shevell arrive at Westminster Registry Office in Marylebone for their wedding in London.
Paul McCartney's new bride is stepping down from the board of the authority that runs New York City's public transit system.
Nancy Shevell married the Beatle great in October. She announced her resignation from the board of the Metropolitan Transportation Authority at its meeting on Wednesday.
Shevell had been on the MTA's board since 2001 and was one of its longest-serving members.
Her term expired last year, but she had stayed on pending a new appointment by New York's governor.
Shevell is a philanthropist and was an executive at New England Motor Freight, a New Jersey trucking firm owned by her family.