Police Hunt Suspects in Queens Fatal Beating
George Ayala, 35, was found with severe head trauma and died Saturday
Monday, Jun 18, 2012 | Updated 8:40 AM EDT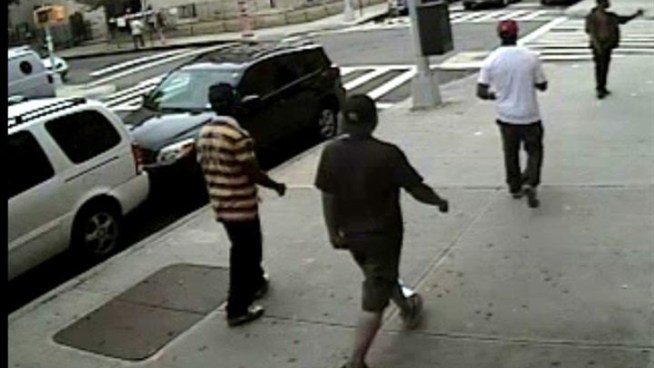 Police released video of suspects in the fatal beating of a man on June 10 in Queens. Police say the victim, 35-year-old George Ayala, was found near 161st Street and 89th Avenue with severe head trauma. He died on Saturday. Police urge anyone with information to call 1-800-577-TIPS.
Police are looking for the public's help in finding four suspects involved in a fatal attack in Queens.
The victim was found on the ground with a severe head injury on June 10 near 161st Street and 89th Avenue. Police say George Ayala, 35, died on Saturday.
The NYPD has released a video of four suspects in the beating.
Anyone with information was asked to call Crimestoppers at 1-800-577-TIPS.
Get the latest from NBC 4 New York anytime, anywhere. Follow us on Twitter, Facebook and Google+. Get our apps here and sign up for email newsletters here. Get breaking news delivered right to your phone -- just text NYBREAKING to 639710. For more info, text HELP. To end, text STOP. Message and data rates may apply.