Ellen Barkin Joins Broadway Play About Prop 8
Thursday, Sep 15, 2011 | Updated 4:05 PM EDT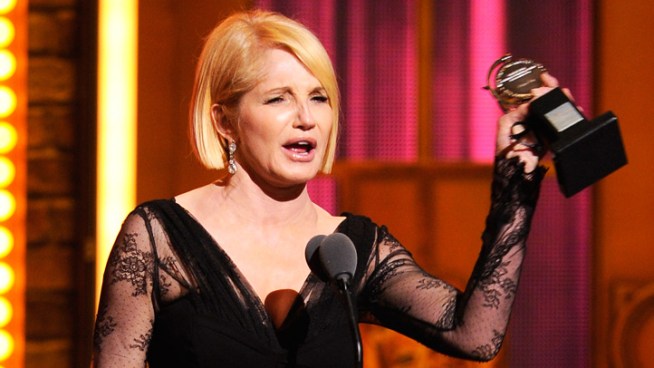 Getty Images
Barkin speaks on stage during the 65th Annual Tony Awards at the Beacon Theatre on June 12, 2011 in New York City.
Producers have revealed the glittering final cast list for a new Broadway play about the legal battle over same-sex marriage in California.
Ellen Barkin, Kate Shindle and Stephen Spinella have been added to "8," a play about Proposition 8 by Oscar-winning screenwriter Dustin Lance Black.
The play is based on the trial transcript and interviews from last year's court fight over California's gay marriage ban. It will be performed as a reading at the Eugene O'Neill Theatre for one night only — Monday.
The new cast members join already announced Morgan Freeman, Anthony Edwards, John Lithgow, Cheyenne Jackson, Campbell Brown, Christine Lahti, Rob Reiner and Larry Kramer. Marisa Tomei had to withdraw from the reading because of a film scheduling conflict.

Play site: http://www.afer.org/broadway8