Hudson Yards Deathwatch: See You Next Year!
Wednesday, Jul 29, 2009 | Updated 9:55 AM EDT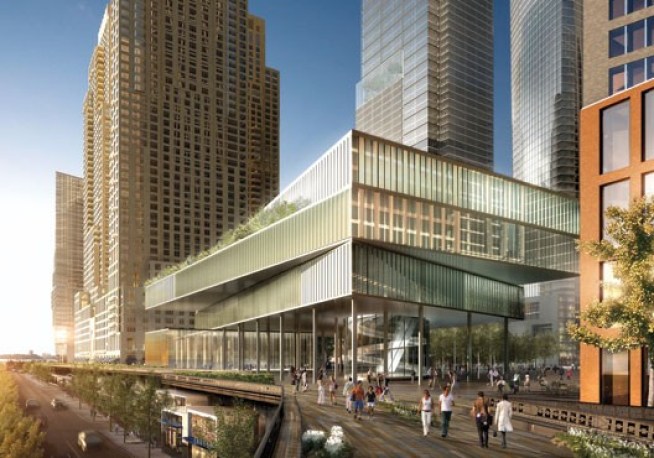 Folks, have a long look at the Related Companies' winning bid for the redevelopment of the West Side Rail Yards—it's the last we'll see of it for a while. With deadlines not being met and Related perhaps looking for a way to let the MTA down gently, the Times reports that both sides in the Hudson Yards negotiations have finally reached a deal...to pick this whole thing up again next year!
Per the agreement, Related will not have to close on the land for a year, nor will they have to pony up the $43.5 million down payment. Related will have to pay a nonrefundable $10 million fee for the delay, so at least the MTA isn't a total pushover. The new terms still call for a 99-year lease and $1 billion to flow into the MTA's coffers, but the payments would be staggered over a longer period of time. Will Related just back out next year? We'll have to gauge the crunchiness of the credit markets is (and figure out the demand for massive mixed-use megaprojects with crummy subway access), but chairman Stephen Ross is thinking positively: "I'm excited about the future of New York. I believe it'll come back even stronger than before. But right now we're going through a financial crisis." File under: tepid endorsements.