JFK Terminal 1 Evacuated After False Alarm Bomb Scare
250 to 300 were evacuated.
Sunday, Jul 4, 2010 | Updated 9:27 PM EDT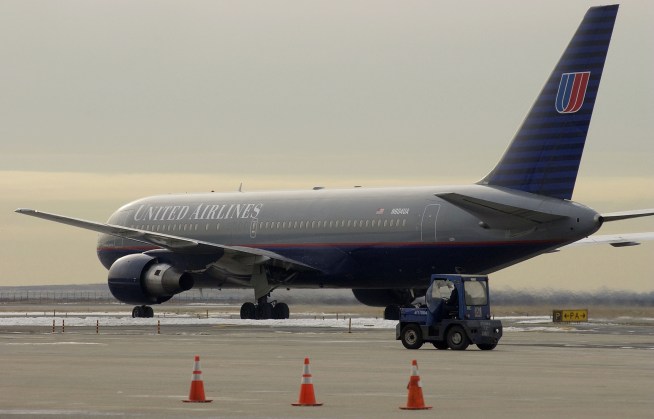 Getty Images
NEW YORK - DECEMBER 10: A United Airlines airplane taxis down the runway December 10, 2002 at JFK International airport in New York City. United Airlines and its parent company UAL have filed for Chapter 11 bankruptcy. (Photo by Mark Mainz/Getty Images)
A terminal at New York City's JFK Airport has been evacuated due to a bomb scare that turned out to be a false alarm.
A Port Authority spokesman says 250 to 300 passengers were evacuated from Terminal 1 at the airport at about 6 p.m. Sunday.
The evacuation happened after an anonymous phone caller said there was a bomb at the airport, and at the same time someone else reported an unattended bag.
Port Authority spokesman John Kelly says police checked the bag and it was not a bomb.
The Transportation Security Administration said it was notified of the telephone threat at about 5:45 p.m. EDT and that explosive detection teams responded.
Passengers returned to the terminal after 9:00 p.m.