Woman Accused in Rutgers Case Wants Record Expunged
Molly Wei applies for pretrial intervention program for nonviolent offenders
Friday, Apr 29, 2011 | Updated 9:12 AM EDT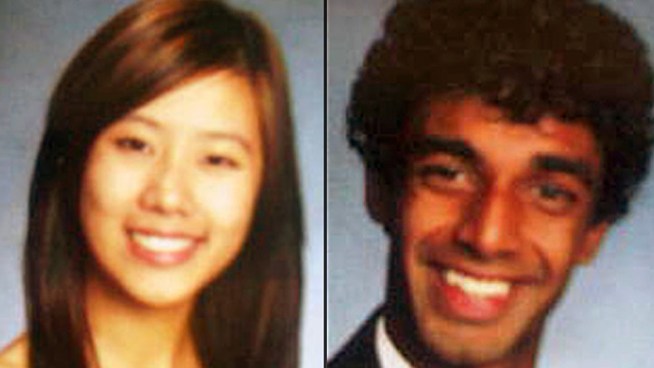 Molly Wei, at left, and Dharun Ravi, at right, were accused of invasion of privacy for allegedly spying on a male classmate having a liaison with another man. Wei is seeking to have her record expunged.
The former college student charged with invasion of privacy in the Rutgers webcam suicide case is seeking to have her criminal record erased.

The Homes News Tribune of East Brunswick reports court records show Molly Wei has applied to enter the pretrial intervention program. The program allows nonviolent offenders to expunge their records if they complete probation-like conditions.

The Middlesex County Prosecutor's Office must decide whether the 19-year-old is eligible.

Prosecutors have said Tyler Clementi's roommate, Dharun Ravi, used Wei's dorm room computer to view webcam images of Clementi's intimate encounter with a man.

Ravi has been indicted on bias intimidation and invasion of privacy charges.
Clementi's suicide led to a national discussion on bullying.