Jon Stewart Calls Out Herman Cain
The late night regulars had a lot to say about the new allegation.
Tuesday, Nov 29, 2011 | Updated 2:46 PM EDT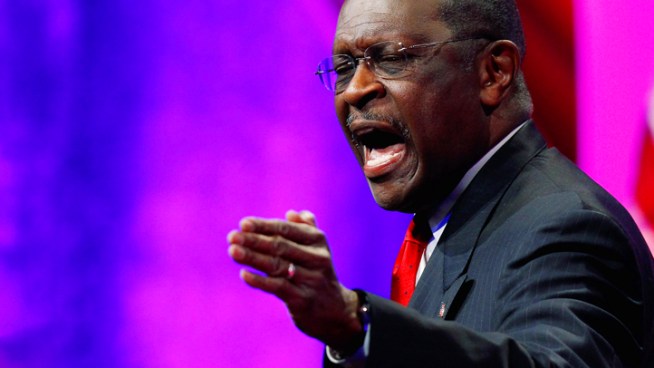 Getty Images
The presidential hopeful said there isn't an "ounce of truth" in the allegations, and will address them tomorrow in a press conference.
Herman Cain and the buzz of allegations surrounding him have been fodder for political shows every night since they first emerged. But with the former Godfather's Pizza CEO crossing the line into late night territory with an appearance on "Jimmy Kimmel Live!," other late night hosts took the lead in skewering the White House hopeful.
Jon Stewart said that Cain's problem was that what the media has been reporting is right. Namely, that two large settlements were paid to two women to settle harassment cases initiated by Cain.
Check out the clip below: