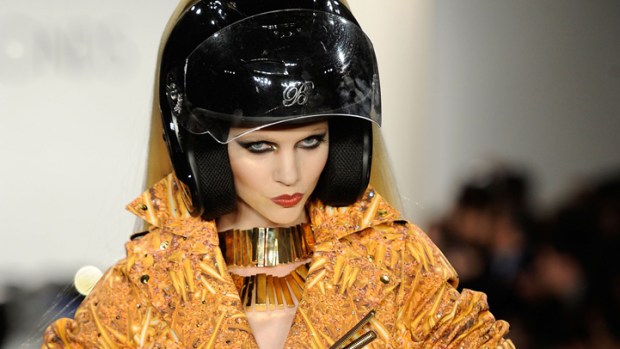 Getty Images
Motorcycle helmets on the runway at The Blonds' Fall 2012 show.
The Blonds' seasonal show on Wednesday night is always an over-the-top affair, and this season's runway was no different.
There were motorcycles parked in front of the crowd and Lil' Kim on the front row, plus the designers offered their take on the season's quirky headgear trend by way of giant, gleaming motorcycle helmets that had blond ponytails attached to them. Between those accessories and the gem-encrusted bustiers, it looks like it was a pretty fun show.