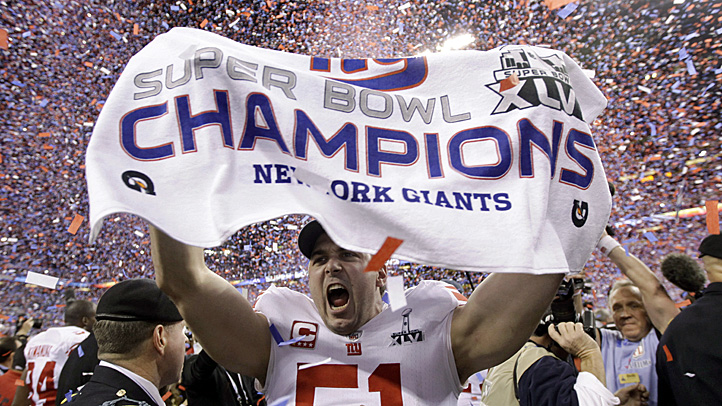 Steve Weatherford and Bruce Beck are the official hosts of the second annual NBC New York and New York Giants Health and Fitness Expo at Metlife Stadium. Many of Weatherford's teammates will be attending to sign autographs and meet fans. Here's a schedule of their planned appearances.
Please note, the players' appearances are subject to change.


Saturday, July 19
10:30 a.m. – 12:30 p.m.
Steve Weatherford
Rashad Jennings

12:30 p.m. – 2:30 p.m.
Zak DeOssie
Stephen Baker

Sunday, July 20
10:30 a.m. – 12:30 p.m.
Henry Hynoski
Mark Bavaro

12:30 p.m. – 2:30 p.m.
Jon Beason
Stevie Brown
New York Giants at the Blood Drive:
Joe Morris 10:20 a.m. - 11:40 a.m.
Howard Cross 11:40 a.m. - 1:00 p.m.
Eric Dorsey 1:00 p.m. - 2:20 p.m.
Billy Taylor 2:20 p.m. - 3:40 p.m.