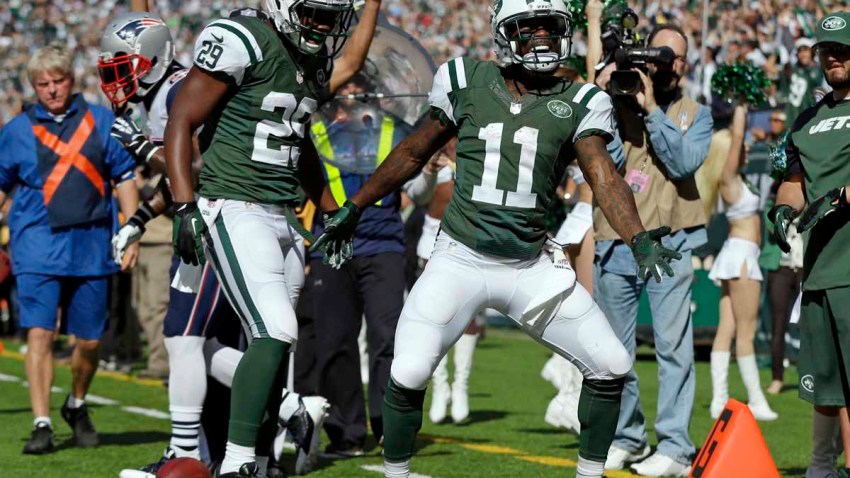 Sunday's matchup between the Jets and Oakland Raiders should be quite the pillow fight.
In a battle of teams starting rookie quarterbacks, both squads have lost four of their last five games and only the Jacksonville Jaguars have thrown fewer touchdown passes than the Jets and Raiders through 13 weeks.
While the roster has changed quite a bit throughout the last four years, Oakland hasn't won a game in the Eastern time zone since December 6, 2009. Hoping to end the 12-game skid, they've elected to start Matt McGloin on Sunday, even though Terrelle Pryor appears to be fully recovered from a knee injury.
McGloin, an undrafted free agent, isn't going to wow anyone with his tools but he played with poise and displayed solid accuracy in last week's Thanksgiving Day loss to the Dallas Cowboys. The team looks to be committed to the rookie quarterback, but should he falter, they at least have Pryor ready to go off the bench.
The Jets apparently haven't learned from their mistakes and will once again go with Geno Smith as their guy, with fellow rookie Matt Simms serving as Smith's backup.
Smith getting the nod over Simms is understandable, but once again going without any sort of veteran presence to back him up is not.
Gang Green's offense is expected to be at full strength for the first time in weeks, so perhaps this is the game Smith finally snaps out of his funk and a backup won't be necessary.
Jeremy Kerley's return from a dislocated elbow should provide a much needed boost for the Jets on offense. Despite playing in just eight games this year, Kerley still leads the team in receptions.
The Raiders are right around league average when it comes to sacking the quarterback, meaning Smith might even have some time to throw as well.
Given the lack of elite talent at quarterback, running the football is likely to be the key for both teams Sunday.
Oakland running back Rashad Jennings suffered a concussion last week and is yet to pass all of the mandated tests before he can play. Jennings is averaging 4.7 yards per run, so his absence would certainly be felt. If Jennings isn't medically cleared, the Raiders could be in trouble as Darren McFadden missed practice Thursday with an ankle injury.
Chris Ivory and Bilal Powell have been solid all year for the Jets, and the team would be wise to give them a lot of carries this week.
The Jets lead the league in fewest yards allowed per carry, while also Oakland ranks in the top five, so whichever side can get the most stops could be the difference in the game.
Should injuries and Gang Green's front seven render the running game useless for the Raiders, McGloin can at least take comfort in knowing the Jets will once again trot out Dee Milliner, Antonio Cromartie, and Ed Reed in the secondary.
The trio has played so poorly that McGloin might want to send a limousine to pick them up to ensure their arrival at MetLife Stadium.
Milliner remains in the starting lineup after being benched for the third time last Sunday, while Cromartie has been rather charitable in giving away yardage and completions.
Reed will also get another start, even though he continues to look slow and is actually delusional enough to think he is playing as well this season as he has in the past.
With a trip to Carolina to take on the 9-3 Panthers next week looming, now would be as good of a time as any for the Jets to wake up and end their three-game losing streak.
Going up against a rookie quarterback, who is starting on the road with a possibly depleted running back unit, should make the task easier.
Then again, the Jets haven't exactly done things the easy way all year long.