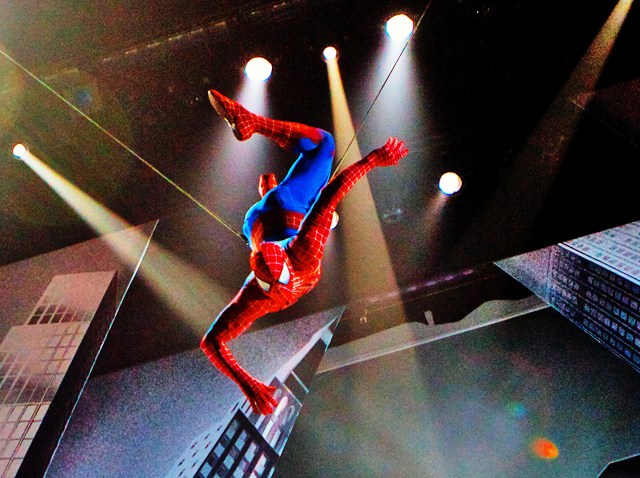 Broadway's troubled Spider-Man show has hired outside help to improve the production and may again push back its opening night, according to a published report.
"Spider-Man: Turn off the Dark" has hired conductor and veteran director Paul Bogaev as a consultant to the musical, which has been plagued by stunt accidents and technical glitches, the show's spokesman told the New York Times.
Paul Bogaev will be helping the Edge and U2's Bono with the music on the $65 million extravaganza, now officially slated for a March 15th opening after many delays.
News
Top news stories in the tri-state area, in America and around the world
It's unclear if Bogaev's hiring will again push back opening night, which has already been delayed a half dozen times. He has worked with other rockers like Phil Collins and Elton John, who have also brought their music to the Great White Way.
There was also buzz that the Spider-Man producers were thinking about bringing on a script doctor to work with director Julie Taymor, but that person hasn't been hired.
Copyright AP - Associated Press