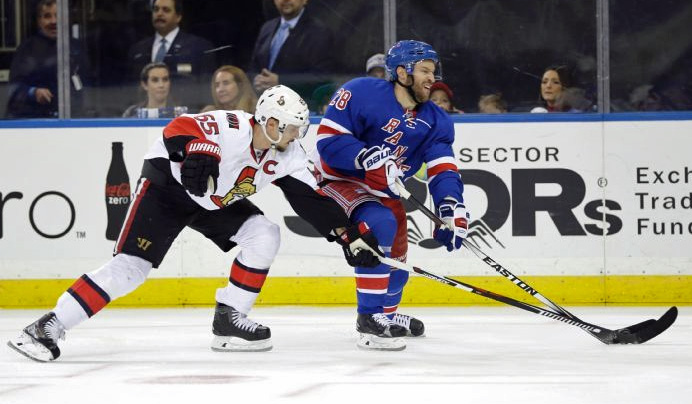 Derick Brassard scored twice and Henrik Lundqvist stopped 23 shots to lead the New York Rangers to a 4-1 win over the Ottawa Senators on Sunday night.
Ryan McDonagh and Jesper Fast also scored to help the Rangers snap a two-game skid and win for the second time in seven games (2-4-1).
Marc Methot scored for Ottawa and Craig Anderson finished with 27 saves. The Senators snapped a two-game win streak and lost for the third time in five games.
News
Top news stories in the tri-state area, in America and around the world
McDonagh and Brassard scored power-play goals in the first period. After Methot got the Senators on the board in the second, Brassard got his second goal of the game midway through the third and Fast added an empty-netter with 1:31 left.
New York led 2-1 after two periods primarily due to Lundqvist. The goalie made 12 saves in the second, including an eye-popping glove save on Dave Dziurzynski with 57 seconds left in the period.
On Methot's goal at 6:01 of the second, Lundqvist was screened by Chris Neil, who was able to get body position on Marc Staal in front of the New York goalie.
Lundqvist picked up where he left off in the third by making a series of saves on a flurry of shots 1:26 into the period.
Copyright AP - Associated Press