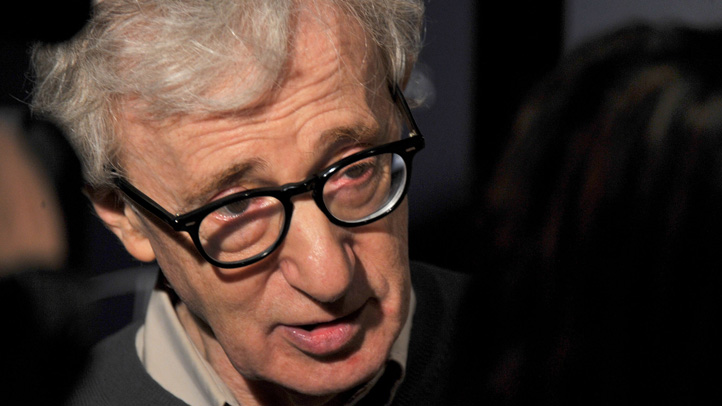 From John Cusack to Jason Biggs to Owen Wilson, the "Woody Allen role" in Woody Allen movies has also been clearly identified. Well, now it'll be a little more obvious.
The Woodman himself will be getting back in front of the camera for his upcoming "Bop Decameron." It'll be his first acting gig since 2006's "Scoop."
Allen is enjoying his best reviews in a long time for "Midnight in Paris," so maybe he's feeling his mojo again.
Filming begins in Rome next month, and "Decameron" is being described as a series of romantic vignettes - so Allen's role isn't clearly defined. We can safely assume, however, that he'll be nebbish, awkward, and have wacky ideas about the artist's right to create his own moral universe.
Looking at the cast list - which includes some heavy hitters like Alec Baldwin, Penelope Cruz, Jesse Eisenberg, Ellen Page, Judy Davis, and Roberto Benigni (yes, Roberto Benigni) - we are struck by two thing:
One - Is a Woody Allen movie starring Woody Allen and Jesse Eisenberg just overkill?
Two - Pleasepleasepleaseplease Woody - do NOT pair yourself with Ellen Page. We know you want to. But don't.