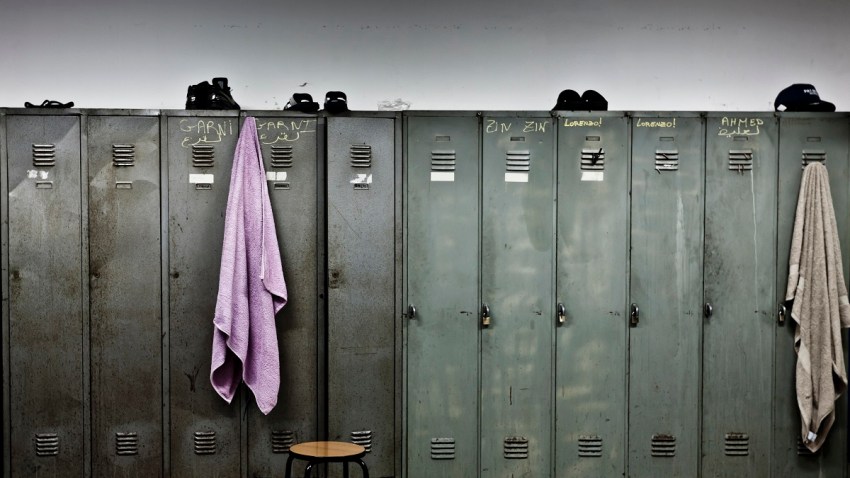 A middle school in Wisconsin changed the name of its fitness room after their first choice caused a "misunderstanding."
Meyer Middle School, located in River Falls, successfully raised funds with their Pride Fitness fundraising committee, the River Falls Journal reported. The committee received a $15,000 donation from the Roger T. White family and a $10,000 donation from the Royal Credit Union.
To honor Roger White – who was a community member and River Falls High School alumnus – the school renamed the facility the "Roger T. White - Pride Fitness Room as Presented by RCU," the school said in a release forwarded to NBC Chicago.
U.S. & World
Rocky Branch Elementary School Principal Chuck Eaton, who is the head of the fitness room's fundraising group, told the River Falls Journal he thought it would likely be shortened to the "White Pride Fitness Room" – "a name, he says, attached to a good role model for the kids who use the room."
After the story was published, many took issue with the name on Facebook.
"Wow. So disappointing, River Falls," one Facebook user wrote.
"The fact that a name that will be intentionally shortened to White Pride is insensitive," another wrote.
River Falls School Superintendent Jamie Benson issued a press release to clarify the name.
"To prevent any future misunderstanding, the fitness center will be named and referred to as the 'Roger T. White Wildcat Fitness Room' or the 'Roger T. White Fitness Room as Presented by RCU'," Benson wrote.
"To be clear, this "room name" has never been nor will it ever be called, 'The White Pride Room'," Benson added. "We can see and understand how the new name, 'Roger T. White - Pride Fitness Room' could be viewed by some people as implying "White Pride". Clearly that was never the "intent" of the community group, the White family, RCU, nor of the school district. "
"This community and this school district stand united in our understanding of the need for us to continuously display, live and role model our beliefs; we know our role in teaching our children about compassion, understanding, inclusiveness, acceptance, and tolerance," Benson wrote.