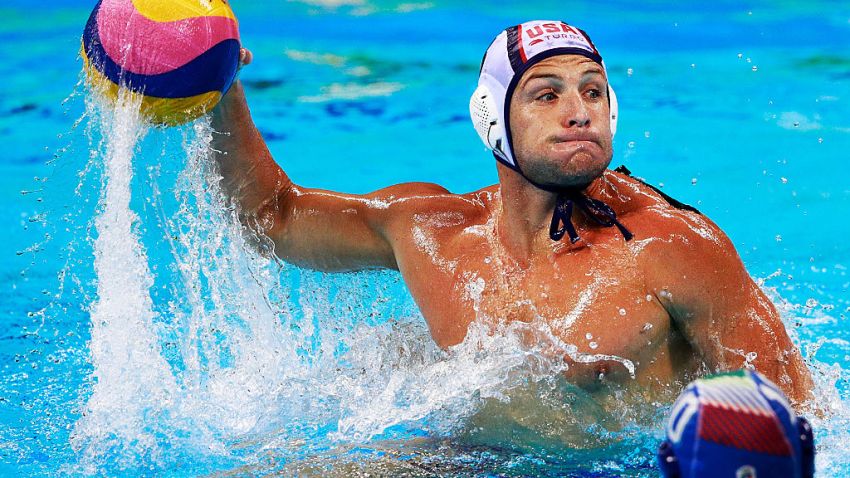 Five-time Olympian Tony Azevedo will play his final water polo game for the United States next month before retiring at age 35.
The longtime team captain will lead the Americans against Croatia on June 11 at Stanford, his alma mater, where he helped the Cardinal win two NCAA championships.
Azevedo is considered the best men's water polo player in U.S. history. He won a silver medal at the 2008 Beijing Olympics to go with five gold medals in the Pan American Games and two silver medals in the FINA World League Super Final. He is the career scoring leader in FINA world championship history.
"I still love this sport and will never leave the water polo community," Azevedo said Saturday in a statement. "But I'm ready to shift my focus from playing to working outside the pool to grow and innovate the sport. I am starting programs that I hope will take water polo to the next level."
After graduating from Stanford, Azevedo played professionally with clubs in Italy, Montenegro, Croatia and Brazil. He was born in Rio de Janeiro before coming to California as an infant.
Copyright AP - Associated Press