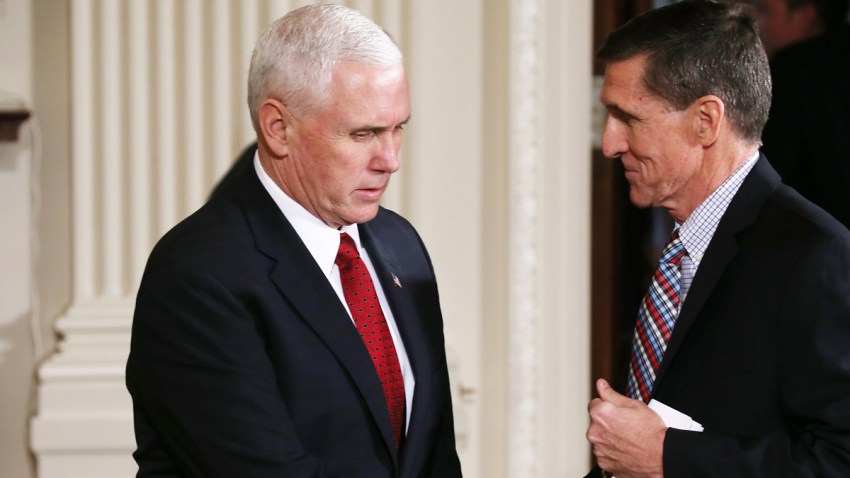 Vice President Mike Pence and his team were not made aware of an investigation into former national security adviser Mike Flynn's lobbying for Turkey, a source close to the administration told NBC News, a potential "pattern" of not informing Pence that would be "malpractice or intentional, and either are unacceptable."
Flynn was fired for lying to Pence about his conversations with a Russian diplomat, and a new report, which the White House has denied, claims Flynn told Trump transition lawyer Don McGahn, now White House Counsel, that he was under federal investigation for lobbying.
The source called the report "stunning." It would be the second time Pence claims he was kept in the dark about Flynn's alleged wrongdoings while the White House knew of them. Pence was running the presidential transition.
The source close to the administration did not blame President Donald Trump for allegedly not making the vice president aware, suggesting it was likely the president had assumed Pence and his team were "in the loop." Instead, the source said blame would lie with McGahn and whoever he told.