New Hampshire residents at long last headed to the polls on Tuesday for the first-in-the-country primary. Here as some notable moments from the final day in the Granite State.
Bringing home the bacon?
Now this was an unexpected bit of political pork.
A 600-pound pig on the loose found its way to a primary polling place in Pelham about 9 a.m. and wandered about as voters headed in.
Police were able contact a nearby farmer, who retrieved the pig from the high school parking lot.
Robo Rubio
U.S. Sen. Marco Rubio isn't being allowed to forget a debate performance that's been widely mocked as "robotic."
Men dressed as robots have been following him ever since and they were there at a polling place in Manchester.
Rubio supporters used their signs to try to block "Rubio Robot" and "Rubio Talking Points 3000" from view.
Rubio appeared rattled during the debate when Gov. Chris Christie of New Jersey made fun of his scripted manner and "30-second speech."
That could have been awkward
Wouldn't you know that Hillary Clinton would run into Carly Fiorina's husband, Frank, at a polling place at a middle school in Derry.
"Isn't it amazing?" Clinton asked Fiorina.
He agreed that the people at the polls were amazing but joked that he was not crazy about the snow.
"Give my best to Carly," Clinton told him.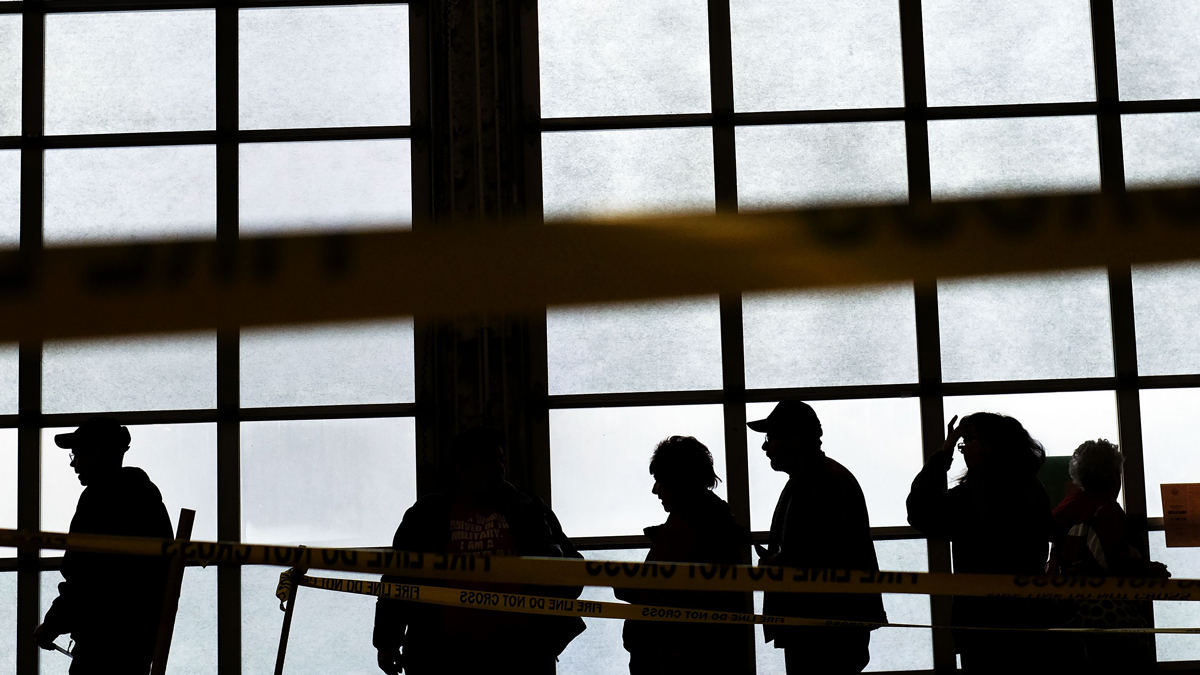 Waiting to vote
Long lines of people and cars were still snaking their way to the polls in Merrimack after the 7 p.m. scheduled closing. People already on line were being allowed to vote, including those in their cars. Police were marking the end of the lines of vehicles.
New Hampshire's secretary of state, Bill Gardner, predicted that voter turnout would likely be slightly higher than in 2008.
Gardner said several days ago that there would be roughly 282,000 Republican ballots cast and 268,000 Democratic ballots cast.
His visits to various polling places Tuesday led him to believe his predictions were on par, he said.
Shooting hoops
As the New Hampshire primary polls closed, and Sen. Bernie Sanders waited to hear the results, he took some time out to play basketball with his grandchildren in Concord.