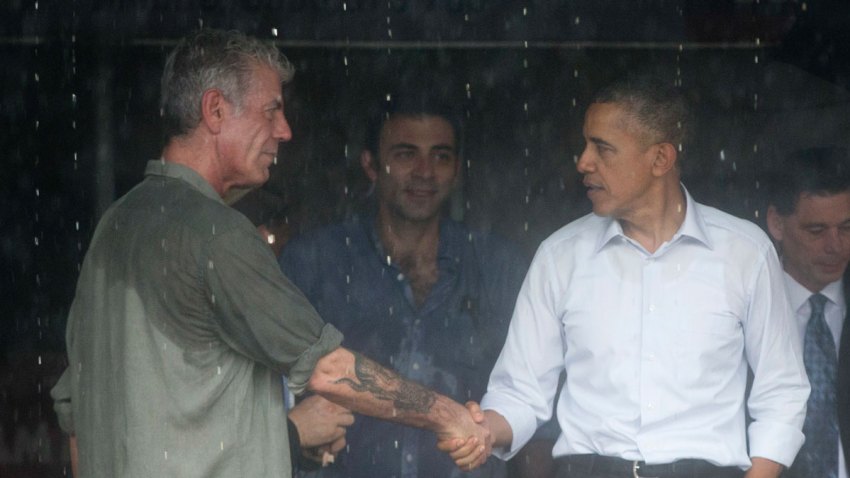 In this uncertain election season with its scandals, attacks and bald-faced lies, it's refreshing when a politician takes a hardline stance on the world stage's most pressing issues.
That's exactly what President Barack Obama did when pressed by chef and television star Anthony Bourdain on how appropriate ketchup on a hot dog is.
"Is ketchup on a hot dog ever acceptable?" Bourdain asked the president on the season premiere of his television show "Parts Unknown."
Obama's response was a swift "No."
Well… "It's not acceptable past the age of 8," the president relented.
"My hot dog question might have been diplomatically problematic for a first-term president. He answered without hesitation -- like a Chicagoan," Bourdain wrote of his recent bun cha meal with the president in Vietnam.
Bourdain also recently rattled off his favorite places to eat in Chicago during a Reddit AMAA.