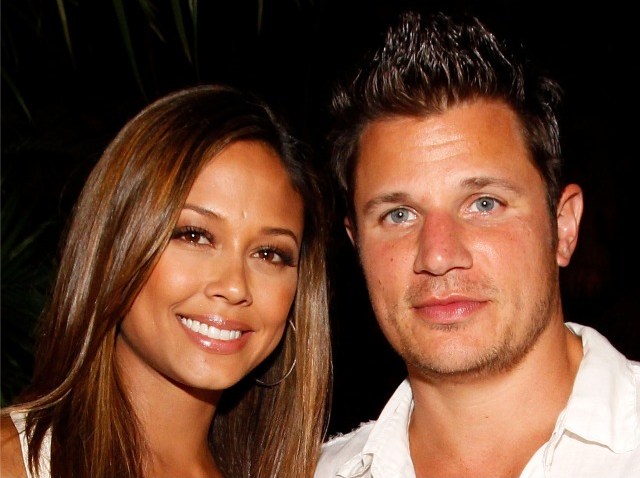 Who'd ever thought that a music video could lead to an engagement?
That's how singer Nick Lachey met Vanessa Minnillo four years ago for his video "What's Left of Me," according to People. And now the two are newly engaged.
"She's a great girl," he recently told the magazine. "She's incredibly intelligent, incredibly personable. She's independent, yet supportive. I'm extremely happy that she's mine."
Last month, the couple announced their engagement through a press statement. A source told People that Lachey proposed to Minnillo in California.
But in term of the fanfare surrounding their upcoming wedding, Lachey plans to make the event focus on Minnillo. "I want it to be about her," he told People. "Any guy will tell you that it's probably more about the bride than the groom. It's just about celebrating your love for each other."
Lachey further calls Minnillo his soul mate. "She gets me, I get her. We enjoy a lot of the same things and we enjoy each other's company."
The singer got big plans in addition to his nuptials. On Monday, he will be hosting the NBC music competition "The Sing-Off." Joining him are judges Ben Folds, Pussycat Doll Nicole Scherzinger and Boys II Men's Shawn Stockman.
Lachey further told People that he'll be spending time with brother Drew 's family, which prompted him to talk about having kids someday. "I'm pushing 40 here, so the time is probably imminent," he says. "Everything happens in the right time and for now, it's good training to be an uncle. Hopefully mine will turn out as good as [Drew's]!".

Selected Reading: People