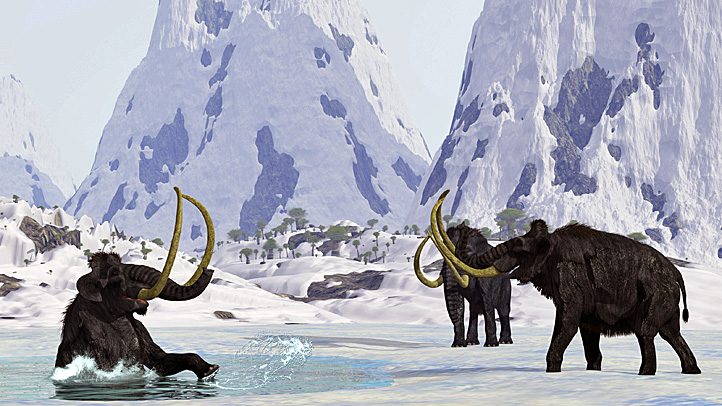 An Iowa man who happened upon a woolly mammoth skeleton in his yard is quickly filling up his living room with bones.
He's not sure what to do next with the skeleton.
"Build another room off the side of the home and put it together? I don't know, I haven't decided yet," the man, identified only as John, told Des Moines' local ABC affiliate ABC5.

John and his sons happened upon the first bone, a mammoth femur, two years ago in their Oskaloosa, Iowa, yard. He realized what he had found when he spotted what looked like a marrow line around the top of the ball joint of the femur.

"I said, 'Boys, that's a bone. That's a really big bone,'" he told ABC 5.

John dug up the massive femur — and then some more bones, too.

As he kept finding more mammoth bones, he brought in earth-moving equipment, plus archaeologists and paleontologists from the University of Iowa.

The scientists were excited by the discovery, which they said was rare for how many bones — among them the femur, vertebrae and ribs — from the same animal had been found in one place.

John said that he expects to find the mammoth's skull sometime soon — but what he'll do with it or the many bones lying around his living room is less clear.