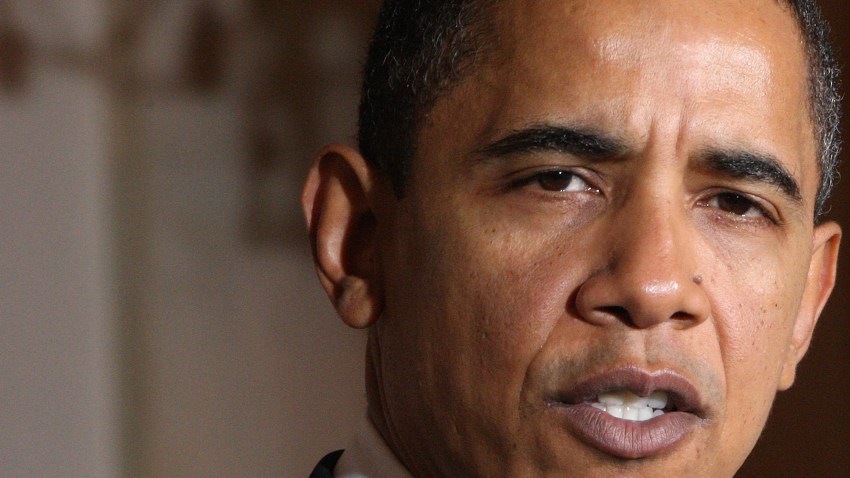 WASHINGTON – With the Senate expected to narrowly approve its version of an economic stimulus bill, lawmakers from the House and Senate will face difficult negotiations over spending for tax cuts, education and aid for local governments.

The $827 billion measure is on track to pass the Senate on Tuesday, despite stiff opposition from the GOP and disappointment among Democrats, including President Barack Obama who labeled it imperfect.

Obama and Senate Republicans bickered over his historically huge economic recovery plan after states and schools lost tens of billions of dollars in a late-night bargain to save it.

The Senate convened in a rare Saturday session to debate a compromise reached between a handful of GOP moderates led by Susan Collins of Maine, the White House and its Senate allies.

The agreement stripped $108 billion in spending from Obama's plan. Changes included cutbacks in projects that likely would give the economy a quick lift, like $40 billion in aid to state governments for education and other programs.

The bill retained items that also probably won't do much for the economy, such as spending $1 billion to fix problems with the 2010 Census.

Among the most difficult cuts for the White House and its liberal allies to accept was the elimination of $40 billion in aid to states, money that economists say is an efficient way to pump up the economy by preventing layoffs, cuts in services or tax increases.

For all the talk of cuts, the bill retains the core of Obama's plan, designed to ease the worst economic recession in generations by combining hundreds of billions of dollars in spending to boost consumption by the public sector with tax cuts designed to increase consumer spending.

Much of the new spending would be for victims of the recession, in the form of extending unemployment insurance through the end of the year and increasing benefits by $25 a week, free or subsidized health care, and increased food stamp payments.

Obama acknowledged the bill was far from perfect but said it would be too dangerous to leave it lifeless on the table.

The cost of the House version of the bill is $820 billion and is weighted more toward sending money to states and local governments.

Obama will take his case to the American people Monday with his first prime-time news conference.
Copyright AP - Associated Press