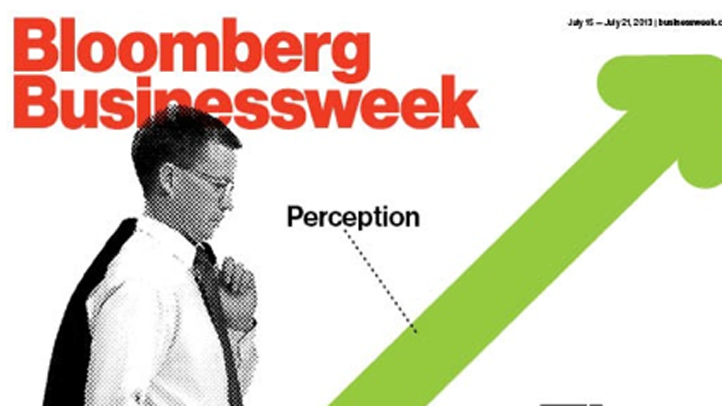 Bloomberg Businessweek's latest cover is sure to grab your attention.
The July 15th cover story "The Hedge Fund Myth" takes on the discrepancy between hedge funds' reputation as money-making powerhouses and the reality -- that most firms don't live up to expectations. The cover art not-so-subtly compares hedge fund returns to male sexual impotence.
Jutting out below a businessman's belt is a thick straight green arrow pointing upwards and another thin, irregular red arrow falling to the bottom of the page. The green arrow represents the perception about hedge funds and the red one, the disappointing reality for most investors, according to the magazine cover.
Bloomberg Businessweek's Sheelah Kolhatkar wrote that according to a recent Wall Street report hedge fund performance lagged Standard & Poor's 500-stock index by about 10 percentage points, "although most fund managers still charged enormous fees in exchange for access to their brilliance."
Hedge funds are supposed to "generate 'alpha,' a macho term for risk-adjusted returns that surpass the overall market," but have fallen short, Kolhatkar wrote.
Asked by the Poynter Institute whether the placement of the arrows was deliberate, a Bloomberg Businessweek spokesperson said, "Could be up to the reader to decide…but we do take great care to be very precise when creating our covers."
Judging by readers' reactions on social media, there was nothing ambiguous about the cover.
[
View the story "Bloomberg Businessweek Cover Arouses Attention" on Storify
]