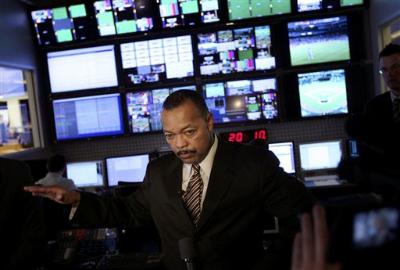 Major League Baseball umpires will be getting a hand in making the correct call during games beginning tonight, as the league institutes instant replay for certain ambiguous calls.
Instant replay has been a long time coming in baseball; it's the last of the major professional sports leagues in the U.S. to utilize it and it's even employed during the Little League World Series. Concerns about lengthening the playing time of games, however, along with a streak of conservative traditionalism among many fans and officials delayed video review's implementation.
To allay concerns about overuse and rampant second-guessing of every call an umpire makes in the field, the use of instant replay will be restricted to three specific situations: determining if a hit was a home run or not, whether a fence-clearing ball was fair or foul, and whether a fan interfered with a home run play. League officials expect that the review of a disputed play by umpires will take approximately two minutes and 30 seconds and be necessary 20 to 30 times a season, according to the Associated Press.
Instant replay calls will still be made by umpires in the field, but they will originate in an 18 foot by 24 foot room in Manhattan located in an old Nabisco cookie factory. From what is called the Network Operations Center, all games will be recorded and viewed on banks of monitors and control panels linked fiber optically to stadiums and ballparks across the country. In a situation where a call is disputed, technicians will be able to transmit close-up slow-motion video of the play to umpires, who will review the footage and make their call.
General managers voted 25-5 in favor of instituting instant replay late last year and it's undeniable that if it had been employed earlier it would have changed baseball history. Even Yankees general manager Brian Cashman admitted that the Yankees would not have started their most recent World Series run if Derek Jeter's playoff series home run against the Orioles that was interfered with by a young fan in 1996 would have been disallowed via instant replay.
Major League Baseball has video of Vice President of Baseball Operations Jimmie Lee Solomon discussing how the league came to embrace instant replay and the specifics on how and when it will be used. And the league also has video showing the instant replay system in action.