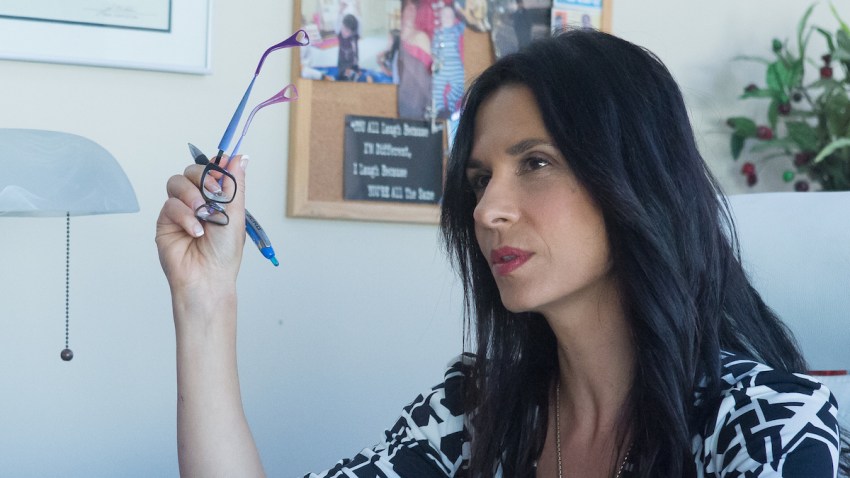 Robert Reagan was charged Friday with murder in the stabbing death of his longtime girlfriend Loredana Nesci, a Los Angeles lawyer turned reality TV star.
If convicted, Reagan, 51, faces up to 26 years to life in prison according to the LA County District Attorney's Office. Prosecutors allege that he used a knife in the killing.
Nesci, who starred in "Loredana, Esq." on SundanceTV, was found dead at her California home Wednesday.
U.S. & World
Police said that around 7:20 a.m. on Wednesday they received an emergency call from a "distraught male." Officers arrived at the Redondo Beach home Nesci shared with Reagan and their 5-year-old son Rocco Nesci-Reagan and found the reality star's body. According to South Bay-based newspaper The Daily Breeze their child was not home at the time.
Reagan has not commented. He is being held on $1 million bail, police records show.
Nesci, often dubbed "The Legal Diva," grew up in Connecticut and got her bachelor's degree from the University of Connecticut in Storrs. She moved to California in 1996 and worked as a Los Angeles police officer. During her time on the force, she helped the FBI handle what is now dubbed the famous North Hollywood shootout of 1997, according to her website bio.
She went to law school years later and graduated with her Juris Doctorate from Quinnipiac University in Hamden, Connecticut in 2002. She worked as a lawyer and returned to California two years later, where she opened her own practice. In 2008, she began hosting her own radio show on KCAA 1050 AM. Her reality series premiered on the SundanceTV channel in March 2014 and documented her life at home and on the job.
The show documented the couple's struggle with mounting bills and arguments over the care of their young son while Reagan was traveling to develop a beverage business.
Nesci often posted photos and videos of her son and the family's two dogs, Louie and Toukie, on her Instagram page. The family also has two cats. Her friends are working to try and find homes for the pets.