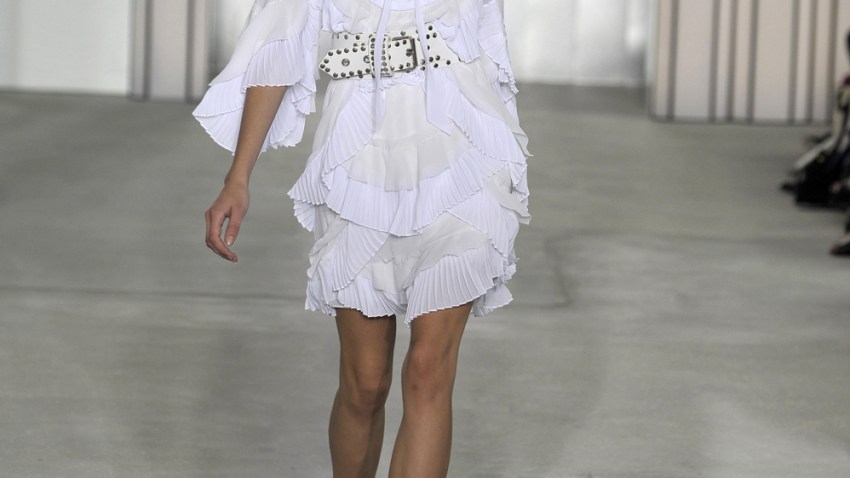 San Diego police are searching for a man who allegedly used a knife to threaten a woman and her 4-month-old baby inside the women's bathroom at a Kohl's department store in San Diego.

According to the San Diego Police Department, the incident happened Thursday around 4 p.m. at the Kohl's located at the College Grove shopping center at 3450 College Ave.

A woman and her baby were using the women's restroom inside the retail store when an unknown man, who was allegedly hiding in a bathroom stall, snuck up behind the woman.

Detectives say the man then tapped the woman on the shoulder and threatened her with a knife. The woman was able to escape and flee the restroom with her baby, unharmed. The man was last seen leaving the store on foot, according to police.

Detectives describe the suspect as a black man between 20 and 25 years old, approximately 5-foot-8 with a goatee. He was wearing a dark leather jacket, white long-sleeved shirt, dark pants and dark shoes during the incident. He was also carrying a dark backpack.

On Friday, officials released clear images of the suspect caught on surveillance tape at the retail store. The San Diego Police Department's Sex Crimes Unit is handling this case, and the investigation continues.

Local shoppers say this frightening incident has them on edge.

"I have to be aware of everything – anything can happen at any time – so you have to always watch who is around you, what's around you and everything," said shopper Fabio Garcia.

Jennifer Llaneta said this makes her think twice about what she would do if this happened to her.
"[I plan to] be aware of my situation and I have my cell phone with me all the time so I could dial 911 right away," she said.

Anyone with information on this suspect should contact the SDPD Sex Crimes Unit at (619) 531-2210 or Crime Stoppers at (888) 580-8477. Tipsters can remain anonymous and may be eligible for a reward for information leading to an arrest in this case.