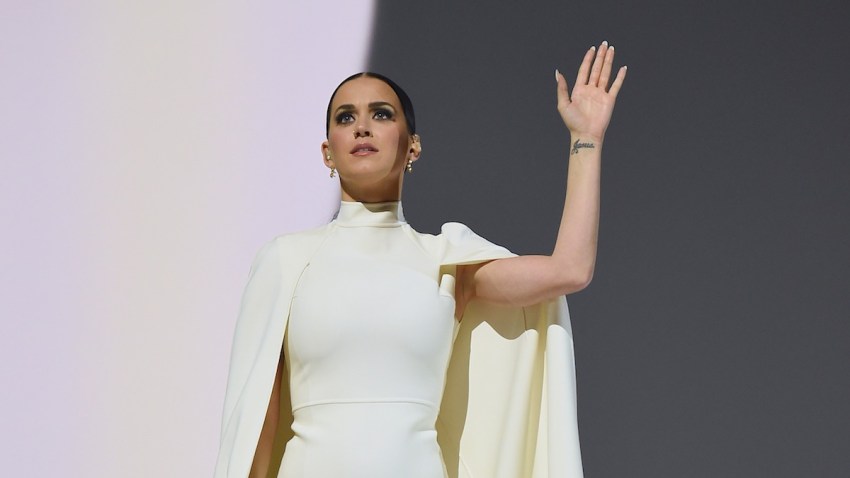 Fresh off her high-energy Super Bowl performance, Katy Perry gave the audience a taste of her softer side at the 2015 Grammy Awards.
The 30-year-old pop star performed her hit "By the Grace of God" at the 57th Annual ceremony, where she used her public platform to shed a light on an important issue: domestic violence.
Domestic abuse survivor Brooke Axtell opened Perry's performance by sharing her story with the crowd. "If you are in a relationship with someone that does not honor or respect you, I want you to know that you are worthy of love," she said.
Perry then took to the stage in a white cape gown reminiscent of Gwyneth Paltrow's 2012 Oscar dress as she sang the somber tune--sans any colorful spectacles.
PHOTOS: 2015 Grammys: Instagrams &Twitpics
As Perry belted out the single, a giant siloutette danced behind the "Roar" beauty, keeping the performance simple and the focus on Perry's vocals.
Earlier in the evening, the "Hot n Cold" singer wowed on the red carpet in a glittering beaded Zuhair Murad design, later swapping her lavendar locks for a dark ponytail.
"I just want to shine bright like a diamond!" the pop star joked to Ryan Seacrest of pal Rihanna's hit tune "Diamonds."
Copyright E! Online