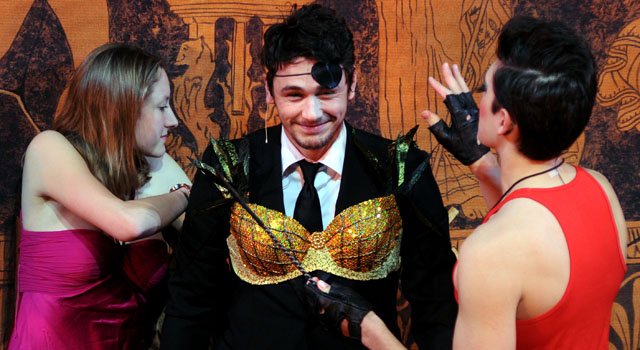 James Franco never gets enough credit, right? Genius in everything from Pineapple Express to Milk, uncanny in that James Dean movie-of-the-week we can never remember the name of… in other words, he could read the phone book and we'd happily watch.
Or, say, he could reduce a perfectly nice bedroom to utter rubble on a dare, like he does in this little snippet right here on Guanabee.
The artirati, that slice of the entertainment world that's always doing things a little kookier and more offbeat than everyone else, seem to be pulling James Franco over to their side. Like Dave Eggers. In case you didn't know, the Staggering Genius author produces a somewhat regular DVD magazine of short films called Wholphin, which features anything and everything he and his band of chunky-glassed minions find compelling. In his latest issue is this Franco gem. Do we know why? No. Do we care? No. Hush with your questions, child. Just press play.
Copyright FREEL - NBC Local Media