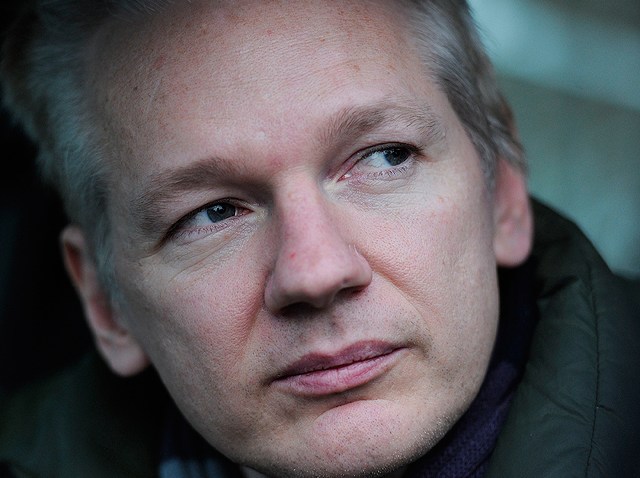 It's somehow appropriate that the man behind Wikileaks is on the verge of being overexposed.
Mark Boal, Oscar-winning screenwriter of "The Hurt Locker," is part of a group that has bought the rights to New York Times editor Bill Keller's magazine piece about his paper's part in helping Julian Assange leak a ka-jillion top-secret documents, reported Deadline.
This is in addition to a possible film based on "Inside Wikileaks," by Assange's former #2, Daniel Domscheit-Berg, who parted ways in a dispute over his desire to apply journalistic discretion to the leaks. That book comes out Feb. 15, and DreamWorks is already eying it.
And, of course, there's Assange's own memoir, which will almost surely get turned into something. The hottest rumor is a feature film directed by "Bourne Ultimatum" helmer Paul Greengrass--but that is strictly rumor.
Documentary factory Alex Gubney is already at work on hiw own Wikileaks film; Raffi Khatchadourian's New Yorker article "No Secrets: Julian Assange's Mission for Total Transparency" is the possible target of a joint venture from HBO and the BBC; a doc called "WikiLeaks: War, Lies and Videotape" is on the way; and there are two other books whose rights are on the block, "Megaleaks" by Andy Greenberg, and "WikiLeaks: Inside Julian Assange's War On Secrecy" the upcoming book from David Leigh and Luke Harding.
And lest we forget, there will no doubt be tell-alls from the women who claim they were assaulted by Assange.
Now does he understand the concept ot "too much information"?