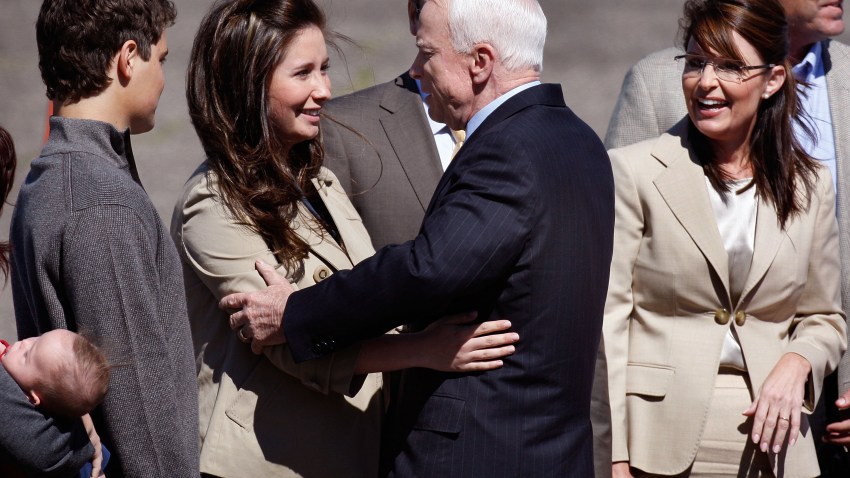 Team McCain has had its fill of the uproar surrounding the selection of Alaska Gov. Sarah Palin to be the Arizone senator's running mate on the Republican presidential ticket.
Dismissing the whole brouhaha as a "faux media scandal designed to destroy the first female Republican nominee," for vice president, John McCain's senior campaign adviser Steve Schmidt declared, "This nonsense is over ... The McCain campaign will have no further comment about our long and thorough process."
"Certainly, her record deserves scrutiny, but I think we ought to look at her record," campaign manager Rick Davis told reporters on a conference call. Condemning "the salacious nature" of recent stories designed to "throw dirt at our candidate," he urged the media to "dial it back."
While the party faithful were lining up to defend Palin and the slecetion process that may yet land her in the White House, the candidate and her family -- including preganant daughter Bristol and future son-in-law Levi Johnston -- went to the airport to greet John McCain upon his arrival in Minneapolis.