Fifty years ago Saturday, a 52-mile march planned from Selma to Montgomery, Alabama, faltered at the Edmund Pettus Bridge. The voting rights demonstrators encountered state troopers who attacked them with tear gas, whips and clubs — a violent encounter that became known as Bloody Sunday.
The march was completed two weeks later, this time led by Martin Luther King Jr. and protected by a federal court order. Five months later, President Lyndon Johnson signed the Voting Rights Act of 1965.
The bridge itself is named for a Confederate general, and now a Selma student group has launched a petition calling for it to be renamed.
Here are some of the key actors in that historic clash, and what they did in the years that followed.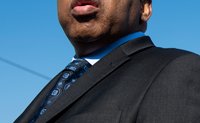 John Lewis
As chairman of the Student Nonviolent Coordinating Committee, which he had helped to form, Lewis led the first march over the Edmund Pettus Bridge and was knocked down and beaten in the head with a billy club.
He ran unsuccessfully for Congress in 1977 and afterward took a job in the administration of President Jimmy Carter as associate director of ACTION, then the federal volunteer agency.
In 1981, he was elected to the Atlanta City Council, and in 1986 to the U.S. House of Representatives representing Georgia's 5th District. Now 75, he still holds the seat.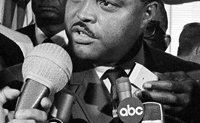 Hosea Williams
Williams earned his spot at the front of the march in place of King by a coin toss and continued leading civil rights marches after King was assassinated in 1968.
Williams was elected to the Georgia General Assembly in 1974, serving until 1984, then lost a bid for the U.S. Senate. He went on to serve on the Atlanta City Council and as a DeKalb County commissioner.
But he also was arrested more than 25 times for traffic violations and faced questions about the financing of some of his charitable operations, according to his obituary in The New York Times. He died in 2000 at age 74.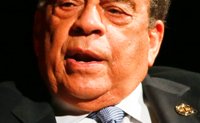 The Rev. Andrew Young
An aide to King, Young served as executive director of the Southern Christian Leadership Conference, and he helped to draft the Civil Rights Act of 1964 and the Voting Rights Act of 1965.
He was elected to a seat in Congress from Georgia, was named ambassador to the United Nations by President Carter and then served two terms as mayor of Atlanta.
Carter awarded him the Presidential Medal of Freedom, and President Bill Clinton appointed him to oversee the Southern Africa Development Fund.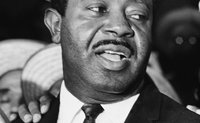 The Rev. Ralph Abernathy
Abernathy had worked with King to establish the Southern Christian Leadership Conference and became its second president after King's assassination.
He helped to organize the Poor People's March on Washington and the Atlanta sanitation workers' strike and the Charleston, South Carolina, hospital workers strike. But he was criticized for writing about King's infidelities in his authobiography, "And the Walls Came Tumbling Down."
Abernathy died in 1990 at age 64.
The Rev. James Orange
Orange's arrest in Alabama while trying to register voters helped spark the historic march.
Demonstrators protested his arrest just after it, and one, Jimmie Lee Jackson, was shot by a state trooper while trying to protect his mother and grandfather from being beaten. He later died, and his death became a key catalyst for the Selma march.
Orange went on to become a labor organizer for the AFL-CIO and for Cesar Chavez and the United Farm Workers. He died at age 65 in 2008 in Atlanta.
The Rev. Cordy Tindell Vivian
Known as C.T., Vivian became a national figure when he was punched in the face by Sheriff Jim Clark while leading a group trying to register to vote at the Dallas County, Alabama, courthouse in Selma, just weeks before the first Selma march. The punch was caught by television cameras.
Vivian was a member of the executive staff of the Southern Christian Leadership Conference and later went on to organize other anti-discrimination groups. He was awarded the Presidential Medal of Freedom by President Barack Obama in 2013. He is 90.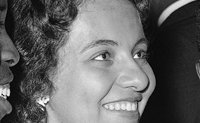 Diane Nash
Nash sat-in at Nashville lunch counters and helped to coordinate Freedom Rides of young people on buses that were supposed to have been desegregated.
She kept at it even after U.S. Attorney General Robert F. Kennedy tried to persuade the students to turn to voter registration instead.
Nash later turned her efforts to opposing the war in Vietnam.
She was married to James Bevel, but they divorced.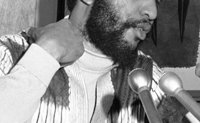 James Bevel
A top aide to King, Bevel was a key organizer of the march, inspired by the shooting of Jimmie Lee Jackson by an Alabama state trooper. He was later forced out of the Southern Christian Leadership Conference, however.
He later became the running mate of perennial fringe presidential candidate Lyndon H. LaRouche Jr., who was at the time in prison for mail fraud and income tax evasion.
He was convicted of incest soon before he died in 2008 at 72.
Rabbi Abraham Joshua Heschel
A rabbi, writer and social activist, Heschel was photographed marching alongside King in Selma.
He had also served as a Jewish liaison with the Vatican during the Second Vatican Council.
Heschel was a civil rights activist who was also opposed the Vietnam War, co-founding Clergy Concerned About Vietnam.
He died in 1972.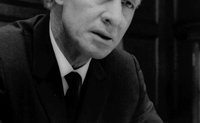 Frank M. Johnson Jr.
A federal judge, Johnson issued the historic order that allowed King to lead the successful march from Selma to Montgomery.
A law school friend of Gov. George Wallace, he was part of a panel that earlier struck down segregated seating on Montgomery, Alabama, city buses. He went on to outlaw poll taxes, strike down laws barring blacks and women from jury service, expand the right to court-appointed lawyers for poor people, and call for Alabama to reform its mental hospitals.
He retired from the 5th U.S. Circuit Court of Appeals in Atlanta in 1992 and died in Montgomery in 1999 at the age of 80.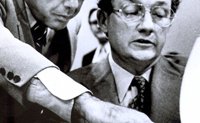 John Doar
As U.S. Assistant Attorney General for Civil Rights, Doar led the federal participants in the march and went on to prosecute three Klansmen who killed a white volunteer, Viola Liuzzo, on the march's last night. (Johnson sentenced them to the maximum of 10 years in prison.)
Earlier, Doar had escorted James Meredith when Meredith integrated the University of Mississippi in 1962, and he helped to investigate the murder of the three civil rights workers in Mississippi. He later led the team making the case for impeaching President Richard Nixon.
In 2012, when awarding Doar the Presidential Medal of Honor, President Obama called him the face of the Justice Department in the South. Doar died in November at the age of 92.
Annie Lee Cooper
Cooper was standing in line in 1965 waiting to register to vote at the Dallas County, Alabama, courthouse when Sheriff James Clark prodded her with his billy club.
She turned around, hit him and sent him flying.
In retaliation, the sheriff's deputies held her down while Clark struck her repeatedly with his club.
Cooper died in 2010 at the age of 100.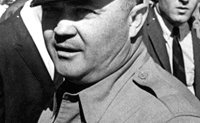 Sheriff Jim Clark
Clark became sheriff of Dallas County, Alabama, in 1955, and while he was in office, protesters were regularly beaten and tear gassed.
Clark himself led the troopers who chased back the original marchers on the Edmund Pettus Bridge. He remained convinced decades later that he had done the right thing.
"Basically, I'd do the same thing today if I had to do it all over again," he told The Montgomery Advertiser in 2006, a year before his death. "I did what I thought was right to uphold the law."
But the year after Selma, Clark was defeated in a re-elected bid, and afterward he sold mobile homes, according to his obituary in The New York Times.
In 1978, he was convicted on conspiring to smuggle marijuana and was imprisoned. He died in 2007.