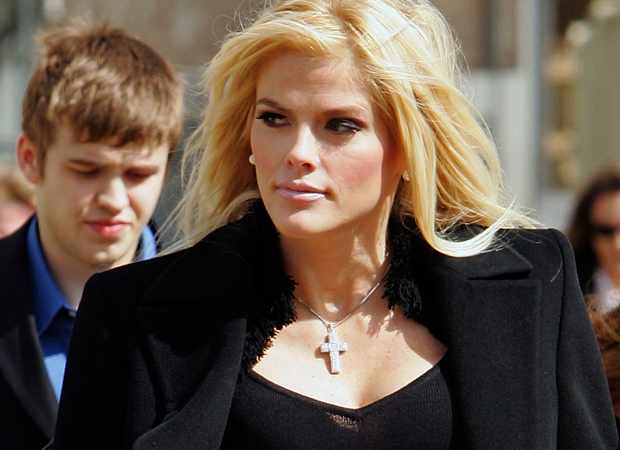 When news broke that Anna Nicole Smith was back in the headlines, you had to know Larry Seidlin would not be far behind.
The circuit judge who became famous for breaking down and crying while presiding over the case of where the Playboy playmate would be buried is being accused by an elderly woman's family of abuse.
The court documents filed earlier this week claim Seidlin has neglected to feed and medicate 83-year-old Barbara Kasler, a neighbor and family friend of the former judge.
Kasler's neice lodged a complaint with the Elderly Abuse Hotline of Florida, which will launch its own investigation into the matter.
Anna Nicole Smith would be turning over in her grave if she knew about all the allegations levied against the judge who helped her get buried in the Bahamas.
Seidlin's financial dealings with Kasler were investigated last year by the Miami-Dade State Attorney's Office. Kasler has given Seidlin and his family close to $500,000 in gifts and cash. The woman told investigators she saw the judge as part of her family and was especially fond of his daughter, which is why she paid the girl's private school tuition for several years.
The fishy situation apparently didn't sit well with Kasler's neice and caretaker, who began monitoring how Seidlin treated the elderly woman. They say Seidlin has been taking advantage of the elderly woman for years.
Wonder which large deposit from Kasler's savings gave them that idea?
Meanwhile, Seidlin denies the claims and is reportedly in talks with producers for his own reality judge TV show a la Judge Judy.
Who knows how the allegations will impact his TV deal, but if the charges are proven true, Seidlin won't be able to cry his way out of this one.