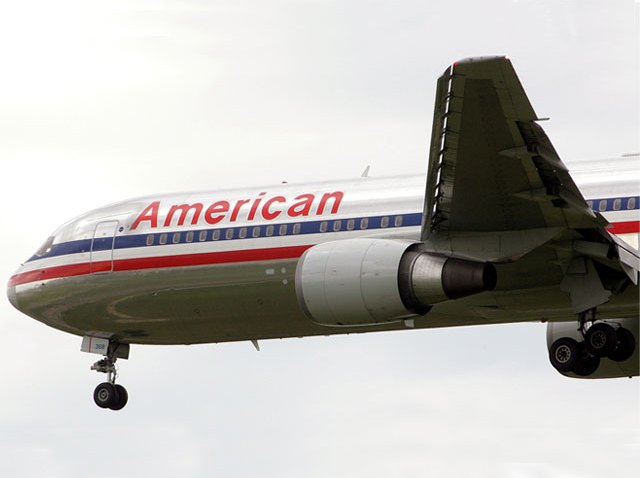 Fort Worth-based American Airlines announced a deal with JetBlue Airways Wednesday morning that will bring 31 new flights along 13 routes by the end of the year.
The deal will allow JetBlue passengers international connections out of Boston's Logan International and New York's LaGuardia and JFK airports on American Airlines while providing new options for American's customers for non-overlapping domestic JetBlue routes out of Boston and New York.
For example, the deal provides seamless service for customers who wish to fly nonstop from Nantucket to JFK on JetBlue and from there to London on American. Likewise, customers can board American from Paris to JFK and connect to a nonstop flight on JetBlue to Burlington, Vt.
"This new agreement with JetBlue complements our domestic and international network and will bolster our partnerships with other oneworld members. It will provide important opportunities to grow international traffic flowing into and out of the United States for American," said Gerard Arpey, Chairman and CEO of American Airlines. "That ultimately strengthens our operations, network, and customer feed at JFK and at Boston Logan. And, while we bolster American's own network, in turn we will help solidify oneworld as the premier global alliance with the finest airline brands and networks worldwide."
In all, AA said 31 new flights on 13 routes from LaGuardia and JFK will be available by the end of the year. The airline is adding seven new destinations and 23 flights effective Wednesday.
Additionally, the airline said they are enhancing service with American Eagle Bombardier two-class regional jets (with first class and coach class seats) and $30 million in terminal improvements at the New York airports.
Separately, AA is expanding their marketing efforts with NYC & Company in an attempt to boost NYC tourism while educating locals in the northeast about the partnership between the airlines.
"Our announcements today demonstrate our strong commitment to New York, and we look forward to expanding that commitment in the months and years to come," said Arpey. "We have a long history in New York, and we're going to grow those roots with new routes, new partnerships, even deeper local relationships, and the kind of service that New Yorkers expect and that will attract more visitors and commerce to the city."
Later Wednesday in New York, Arpey is expected to detail how the company plans to strenghten the presence of American Airlines and American Eagle in the city.