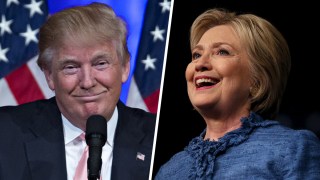 Two new polls of critical swing states shows mixed fortunes for Hillary Clinton and Donald Trump as their push for the White House reaches their final few weeks, NBC News reports.
Clinton leads Trump by four points in North Carolina but trails him by one in Ohio, according to the NBC News/Wall Street Journal/Marist polls released Thursday.
In North Carolina, 45 percent of likely voters backed Clinton compared to 41 percent for Trump. In Ohio, Trump's 42-41 percent lead is inside the poll's margin of error, making the state a toss-up.
For Trump to win the election, he likely needs to sweep North Carolina and Ohio, as well as Florida and Pennsylvania.
Get More at NBC News