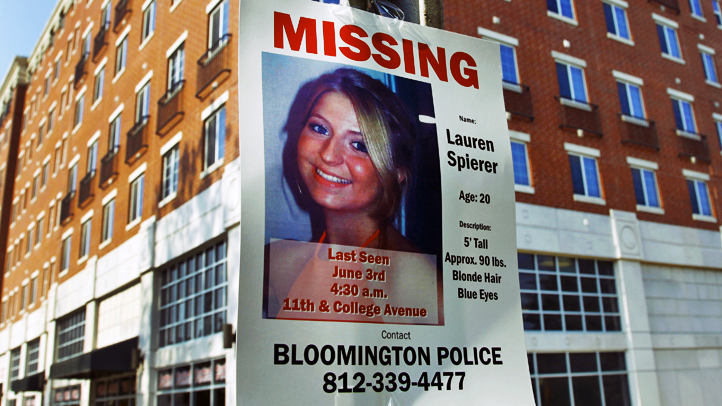 The badly decomposed body of a woman found in a local creek is not that of a 20-year-old student from Westchester County who went missing in Bloomington more than a month ago, the coroner's office said.

A medical examiner conducted an autopsy Tuesday morning.

News of the grisly discovery on Sunday sparked massive speculation that the body could be that of Indiana University student Lauren Spierer. She was last seen June 3 near her Bloomington apartment after a night out drinking with her friends.

The Westchester County woman's disappearance sparked a series of massive volunteer searches, and the unprecedented social media push to help find her drew national attention. Her parents have been in Bloomington to assist in the investigation since the day after she vanished.

Bloomington is about 50 miles south of Indianapolis.

Police had also looked into whether the remains belonged to a missing 74-year-old great-grandmother from the nearby town of Noblesville. Dorothy Heard vanished June 13. Police say Heard's nephew has been arrested on unrelated charges.

The coroner's office preliminarily determined that the body found in Fall Creek over the weekend is not related to either woman's disappearance.

The remains have been identified as a young black woman who may have been in the water for more than two weeks, according to Marion County coroner Frank Lloyd. She has not yet been identified.

The Bloomington Police Department released a short statement on the coroner's findings.

"With regard to the body recovered from Fall Creek on July 3 by Indianapolis Metropolitan Police Department, the Bloomington Police Department has been notified that the dental records for Lauren Spierer do not appear to match," the statement said, according to Tony Gatto.com. "As this ends our involvement in this recovery, we will not have any further release about the recovered body."
Copyright AP - Associated Press