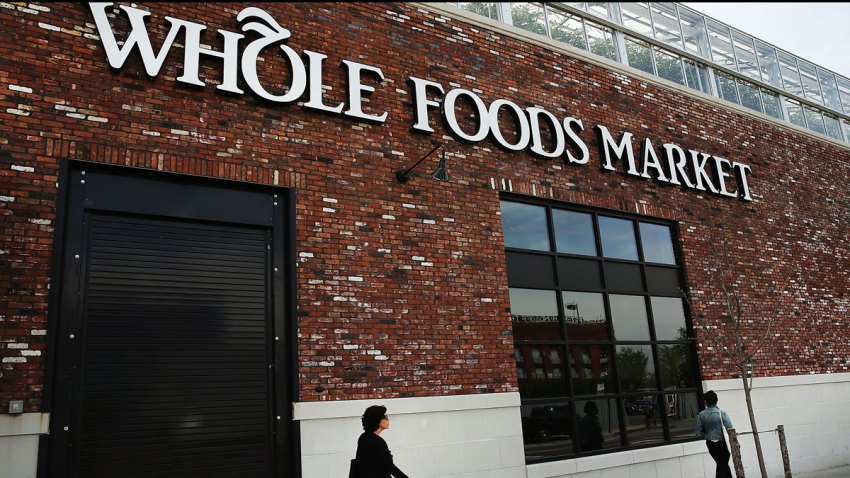 Whole Foods is apologizing to its customers after an investigation by the Department of Consumer Affairs revealed the grocery chain's New York City stores were overstating the weights of its pre-packaged products and overcharging customers.
Co-CEOs Walter Robb and John Mackey admitted the mistake in a YouTube video posted on Wednesday.
"Straight up, we made some mistakes," Robb said. "We want to own that and tell you what we're doing about it."
Mackey said the mistakes account for a "very small percentage" of fresh food purchases. The mistakes were unintentional – saying sometimes they were in customers' favor and sometimes they weren't, Robb said.
"[Mistakes are] inadvertent, they do happen, because it's a hands-on approach to bringing you the fresh food," he said.
To prevent these mistakes from happening again, the company says it's increasing employee training and implementing a third-party auditing system to review food weighing and pricing. In 45 days, the company will report the audit's findings back to customers.
City inspectors tested 80 different pre-packaged products and found that all of them had mislabeled weights. On top of that, 89 percent of the packages tested didn't meet the federal standard for the maximum amount that an individual package can deviate from its actual weight, as set by the U.S. Department of Commerce.
Investigators called it the worst case of mislabeling they had seen in their careers.
The fine for falsely labeling a package is as much as $950 for the first violation and up to $1,700 for a subsequent violation, according to the DCA. The potential number of violations that Whole Foods faces for all pre-packaged goods in its nine NYC stores is in the thousands.
Whole Foods is offering a 100 percent money back guarantee if customers find a mistake in pricing.
Suggestions can be sent to feedback@wholefoodsmarket.com.