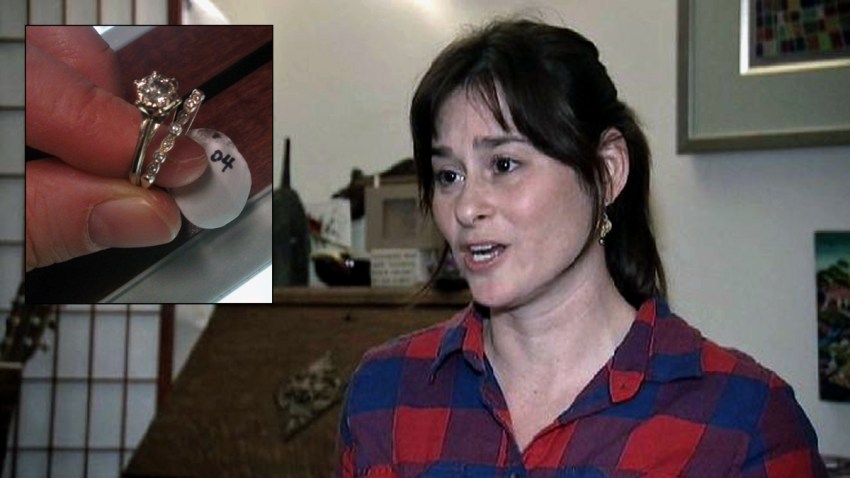 A New York City art teacher who lost her engagement and wedding rings on a city bus is hoping someone has found them inside the unusual case where she put them: a pink plastic egg.
Lauren Behar, who teaches art at a public school in the Bronx, says she took off her rings before class Monday as she prepared to make clay.
"I took it off and put it in a pink plastic Easter egg thinking it'd be easier to find the egg than some some rings," said Behar.
She slipped the plastic egg into the pocket of her backpack and rode the M11 and M7 buses back to her home on the Upper West Side. That's when she realized the egg was missing.
"I got home and didn't see it and looked everywhere, and all over school today," said Behar, a newlywed of one year.
"It's a thing, it's replaceable, but it's sad because it means so much to me and every time I look at it, I just think about my awesome husband, who I love so much," she said. "I just feel so bad that I lost it and I feel like such an idiot."
Behar is hoping someone has found the rings. She can be reached through NBC 4 New York's email.