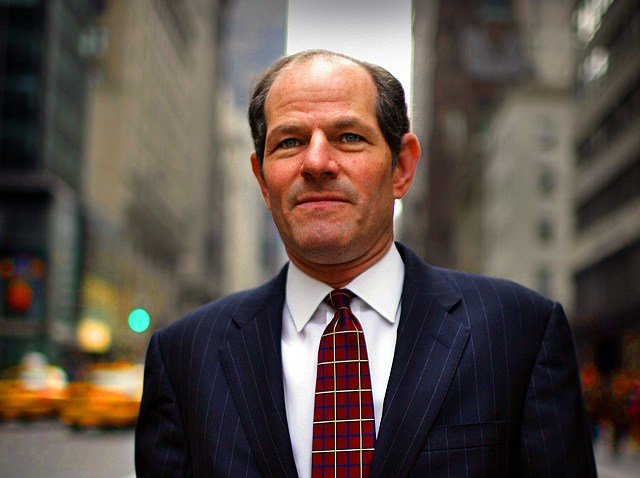 Former Gov. Eliot Spitzer says he is in "unceasing agony" about how he left office two years ago, when a prostitution scandal forced him out of office, and he hints that he hasn't ruled out running for office again, a new interview reveals.
"I love politics," Spitzer told Fortune editor-at-large Peter Elkind, who asked him whether he would ever again consider a run for public office. The interview will run in next month's issue in an excerpt of Elkind's book about Spitzer, titled "Rough Justice: The Rise and Fall of Eliot Spitzer."
It is "just hard to see," the former governor said of any future bid for office. "I've never said I would never consider running for office again," he explains.
He described his embarrassing exit from office as "agony" and said he was "incredibly frustrated" over how his penchants for prostitutes was revealed.
But the former "sheriff of Wall Street" says that taking time to lay-low has also given him time to repair relationships with his family.
"Right now, I can tell you I have a family that is in one piece . . . That's a measure of success after what we went through," he tells Elkind.
Outside of public life, Spitzer has been penning a twice-monthly column for Slate, where he has excoriated Wall Street, the White House and Republicans and Democrats alike.
He says he's enjoying the "low pressure life," but says "Anybody who says disengaging from it (political life) in any way is easy is not being straightforward ... Obviously, removing myself the way I did is that much more painful."