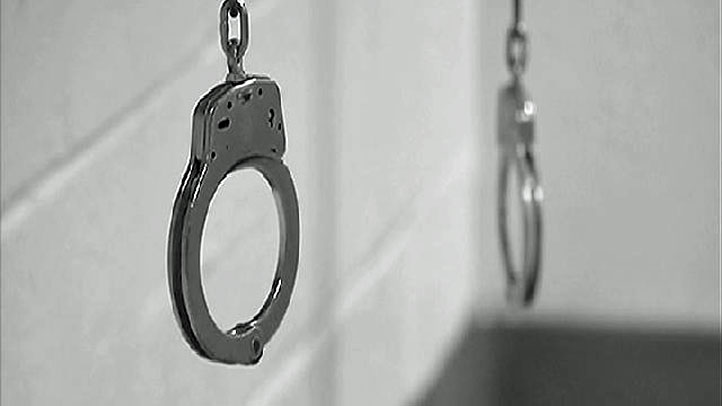 A sister of the two Boston Marathon suspects has been arrested for allegedly threatening a New York City woman over the phone, police say.
Ailina Tsarnaeva, 24, of North Bergen, New Jersey, called the mother of her husband's child and threatened her, according to the NYPD.
She allegedly told the woman, "I have people who can go over there and put a bomb on you," police say.
She turned herself in at a Harlem precinct Wednesday afternoon and was arrested on a charge of aggravated harassment.
Tsarnaeva was issued an appearance ticket and released pending her next court date on Sept. 30.
A telephone number linked to Tsarnaeva was disconnected. Her lawyer, George Gormley, said he had left his office and would speak Thursday.
Tsarnaeva has been required to check in with Massachusetts probation officers since prosecutors said she failed to cooperate with a 2010 counterfeiting investigation.
Prosecutors said Tsarnaeva picked up someone who passed a counterfeit bill at a restaurant at a Boston mall and "lied about certain salient facts during the investigation."
At a hearing last October, Gormley said Tsarnaeva was pregnant with her second child and was unlikely to flee.
Tsarnaeva once lived in Cambridge, Massachusetts, at an apartment linked to her brothers, Dzhokhar and Tamerlan Tsarnaev, who were the subjects of an intense manhunt in the Boston area in the days after the deadly April 2013 marathon bombing.
Dzhokhar Tsarnaev is charged with building and planting the two pressure cooker bombs that exploded near the marathon's finish line, killing three people and injuring more than 260 others. He has pleaded not guilty.
Tamerlan Tsarnaev died after a gun battle with police.
Ailina Tsarnaeva told reporters from her New Jersey home shortly after the bombing that she had not spoken to her brothers in years.
"I'm not OK, just like everybody else is not OK," she said at the time. "No one is OK. It's very shocking."
Copyright AP - Associated Press