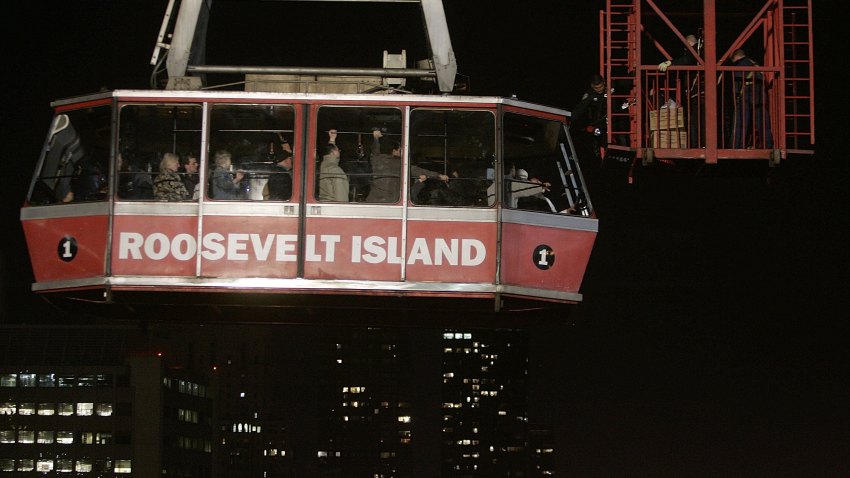 The tram that carries riders between Manhattan and Roosevelt Island above the East River will suspend service for a six-month modernization project starting Monday.
The refurbished tramway will be back in service Sept. 3.
The modernization will include the replacement of all aspects of the tram's operating system except for the three tower bases that support the track cables.
The tram system opened in 1976 to carry Roosevelt Island residents to and from Manhattan. The island also is accessible by bridge and subway.
The tram system malfunctioned in April 2006 and stranded 69 passengers 250 feet above the East River for 12 hours.
The Roosevelt Island Operating Corp. says new generators, motors and gears will prevent electrical malfunctions from interrupting regular service in the future.

Copyright AP - Associated Press