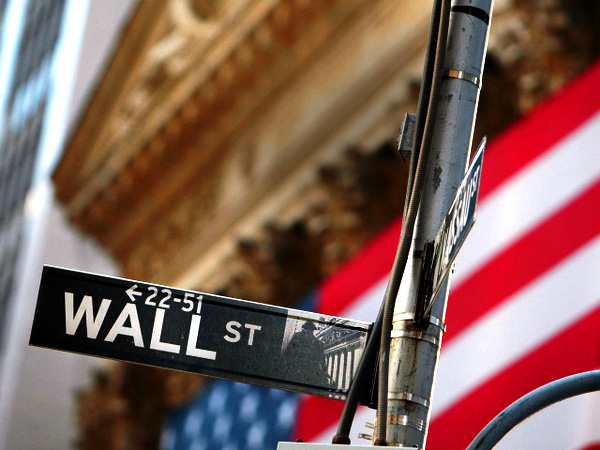 New York has battled through a bruising recession and hung onto its status as the world's leading financial center, according to a new poll.
In the economy's darkest days, there was talk that Wall Street had been eclipsed by London as the globe's economic nerve center, but a Bloomberg Global Poll puts that notion to rest. Twenty-nine percent of respondents in the survey of investors, traders and analysts said New York will be the best place for financial services two years from now. Singapore was No. 2, with 17 percent of respondents and London came in third with 16 percent.

"Despite the carnage of 2008, I still expect the 'new new' thing in financial services to be developed and nurtured here, and ultimately exported to the world," says poll respondent Peter Rup, of Artemis Wealth Advisors and Orion Capital Management.

Just three years ago, New York was seen as losing its edge over London as a global financial capital. Then-Treasury Secretary Henry Paulson and New York Mayor Michael Bloomberg were warning that too much regulation was driving investment firms to Great Britain.

After the global meltdown, administrations in both countries are tightening regulations and raising taxes. But poll respondents think New York will come through better than London. Several hedge funds have left London because of a new top income tax rate of 50 percent and new European Union restrictions on how much they can borrow.
"Americans will fight harder against politicians than those in Europe and stand a better chance of a compromise on regulation, taxes and populism," said respondent Richard Nolan, a strategist at the London brokerage firm Newedge Group. "So New York and London will suffer but I believe that London will suffer more."

Singapore and Shanghai are growing in popularity as firms look for ways to tap the wealth that has accumulated in China and the rest of Asia. Private wealth management in particular is growing in Singapore, which has no capital-gains tax.

"Everything in Singapore is so well organized. Everything is so efficient. Everything works," says Gary Addison, a partner at the private-equity firm Actis Capital.
The quarterly Bloomberg Global Poll of investors and analysts in six continents was conducted Oct. 23-27. It is based on interviews with a random sample of 1,452 Bloomberg subscribers, representing decision makers in markets, finance and economics. The poll has a margin of error of plus or minus 2.6 percentage points.