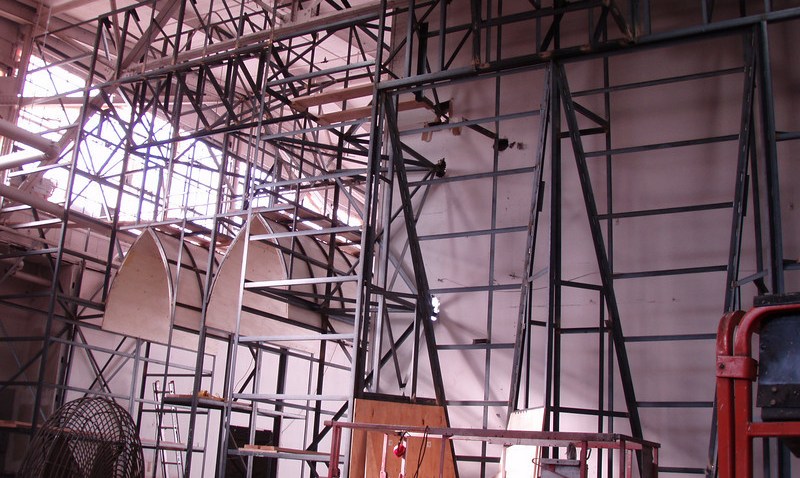 Brooklyn is now home to a long-adored activity: rock climbing. Brooklyn Boulders, the new rock climbing gym, is an 18,000-square-foot space with neon skittle-looking grips all the way up to its high ceilings. This is the first rock climbing-only space to land in Brooklyn, as residents before had to get their fix at places such as Chelsea Piers and Manhattan Plaza Health Club.

Located at Degraw Street and Third Ave, it welcomes people of all ages and stages, the club said.

Owners Jeremy Balboni and Steven Spaeth believe they have found a niche to fill -- bringing the pleasures of outdoorsy Colorado to anxious urbanites in Brooklyn.

The décor is a twist of fun cartoon paintings, graffiti murals, and vibrant colors, giving it an urban vibe -- fitting for its setting just blocks from the Gowanus canal. The 18,000 square foot space has a 30 foot ceiling, and what it says is "too much" climable terrain to count.

It is no secret that fitness centers have suffered in this economy. Bill Zimmerman, chairman of the Climbing Wall Association, is worried that such a narrow hobby will yield little profit.

"If you're trying to justify, you ain't going to do it. This is about rich guys who want a great climbing facility and they're going to build I no matter what. And more power to them," he told City Room.

Members look at the situation differently. Many of them find the new gym to be an escape from the financial and emotional pressures many face. Amir Keinan, 26, was laid off in November and purchased a $600 membership before the gym opened. He found this was a good investment for himself-and brought him more stress relief than added stress. "This place is encouraging. It offers a lot of moral support," he told City Room.