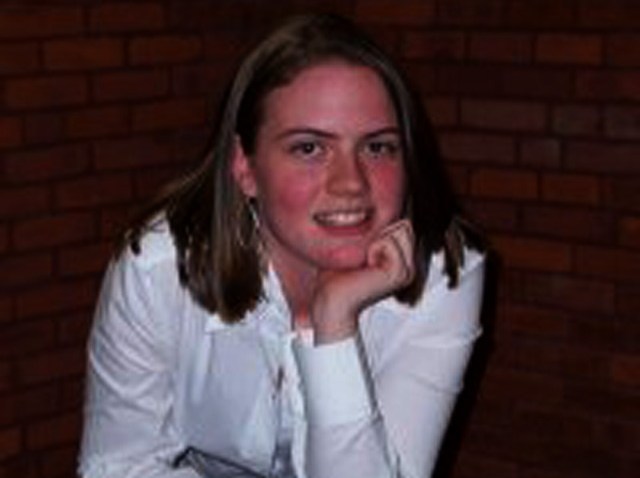 The owner of the car that allegedly mowed down two young women -- including a promising Bloomberg aide -- turned herself over to police for questioning on Tuesday.
But, Cindy Jasmin, 31, says her sister, not she, was driving the car at the time of the devastating crash.
Police arrested Jasmin in connection with an outstanding warrant for driving with a suspended license last year, but are really looking for answers about the accident that left a young woman clinging to life. Jasmin's lawyer told them to ask her sister, who apparently is in a psychiatric unit at New York-Presbyterian Hospital.
An attorney for Jasmin told authorities that Cindy's sister, 28-year-old Frances, wanted to kill herself after the horrific accident.
Her lawyer told NBCNewYork: "Cindy was not the driver of the vehicle ... The family is cooperating fully in the investigation of this matter."
Cops are looking into the allegations, but city sources say authorities are skeptical of Jasmin's story.
"This is being treated with some skepticism because of the difference in appearance between the two sisters," a police sourcetold the Daily News.
Police have been looking for Jasmin for several days, saying they wanted to talk to her about the hit-and-run Sunday because she is the registered owner of the 1993 green Acura Legend that struck the two young women as they crossed Flatbush Avenue in Prospect Heights.
Police found the car abandoned near Pacific Street between 4th Avenue and Flatbush just hours after the incident.
Law enforcement sources said Jasmin had neither shown up at her Bronx home, nor her job in White Plains since Sunday. Investigators also released surveillance video of a woman they believed was Jasmin walking toward a Brooklyn cab station on Sunday, Feb. 21, at 6:46 a.m.
Meanwhile, Bloomberg aide Erinn Phelan, 22, remains hospitalized in critical condition at Kings County Hospital as she battles for her life. Phelan's friend, Alma Guerrero, 23, is recovering from a broken collarbone, hospital officials said.
Family, friends, and colleagues unanimously agree that Phelan, who reportedly heroically pushed her friend out of the way during the crash, was poised for a bright future.
Phelan, who originally hails from Swampscott, Mass., recently moved to the Brooklyn and had taken a job with the city's Civic Corps.
"She is so intelligent, she could be doing anything," Phelan's boss, New York City Chief Service Officer Diahann Billings-Burford told the Daily News. "But that [Phelan] took this commitment she had to service throughout her high school career, her college career and into her professional career is a great example of who she is."
The Brown University graduate was voted in high school as "Most Likely to Run For President" reported the News.
Last year on Facebook , Phelan credited her siblings (brothers: John and Michael and sister Helene) for going to Brown after writing her admissions essay about them.
"My siblings are great people. They are the reason I go to Brown," Phelan wrote.
An all-around girl who was a member of the National Honor Society, Phelan played field hockey and was also an altar server at her local church.
Copyright AP - Associated Press