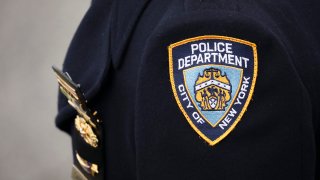 An off-duty NYPD officer is dead after a single-vehicle crash on the Long Island Expressway Monday night.
Suffolk County Police confirmed they were investigating an accident west of Exit 53 in Brentwood. The crash happened just before 11 p.m. Monday.
Ryan McKenna, 30, was driving eastbound when his car struck the median and overturned in the carpool lane, police said. He was pronounced dead at South Shore University Hospital.
The NYPD confirmed that McKenna had been with the department for more than four years and was assigned to Police Service Area 9.
Copyright NBC New York