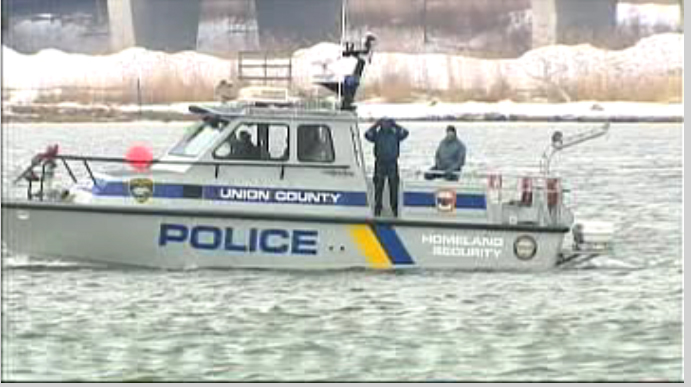 Officials say "very credible information" led them to believe that a New Jersey man threw his own three-month-old baby off a bridge and into the Raritan River.
Those were the worlds of Acting New Jersey Attorney General Paula Dow, at a press conference in Essex County Wednesday afternoon.
Police using boats, dogs and a helicopter scoured the area beneath the Garden State Parkway's Driscoll Bridge Wednesday searching for 3-month-old Zara Malani-lin Abdur.

Her father, 21-year-old Shamsiddin Abdur-Raheem told police he threw her off the that bridge.

Authorities say Abdur-Raheem ripped his daughter from her grandmother in East Orange on Tuesday and fled in a van with the baby. Police found him at a relative's home in Winslow Township.

Winslow police Lt. Michael Hoffman says Abdur-Raheem, of Galloway Township, told authorities he threw his daughter off the bridge into the river.
Abdur-Raheem is being held in lieu of $700,000 bail. He is charged with kidnapping, attempted murder, aggravated assault, and endangering the welfare of a child, officials said. He faces up to 30 years on the kidnapping charge alone.
The child's mother, Venetta Benjamin, had sought a restraining order against the man Tuesday. Her lawyer, Mitchell Liebowitz, says the baby was snatched before the order was served.
Dow said authorities believe Benjamin "was in the process of obtaining that restraining order as the kidnap occurred."
Officials could not fully explain why an Amber Alert wasn't issued when the baby was taken at around 4:10 p.m. Tuesday.
"We don't know whether it should have been issued or it should not have been issued, we have a protocol and we are reviewing the protocol," said Dow. "Right now our focus is on finding the child."
Officials also acknowledged reports that there may have been a third person with Abdur-Raheem and his daughter.
"We are pursuing all leads," said Dow. Anyone with information should call 732-264-4150
Copyright AP - Associated Press